Longhorn Football High School Team Retreat/Camp Players need to RSVP with Coach Howitt by 3/29/2023.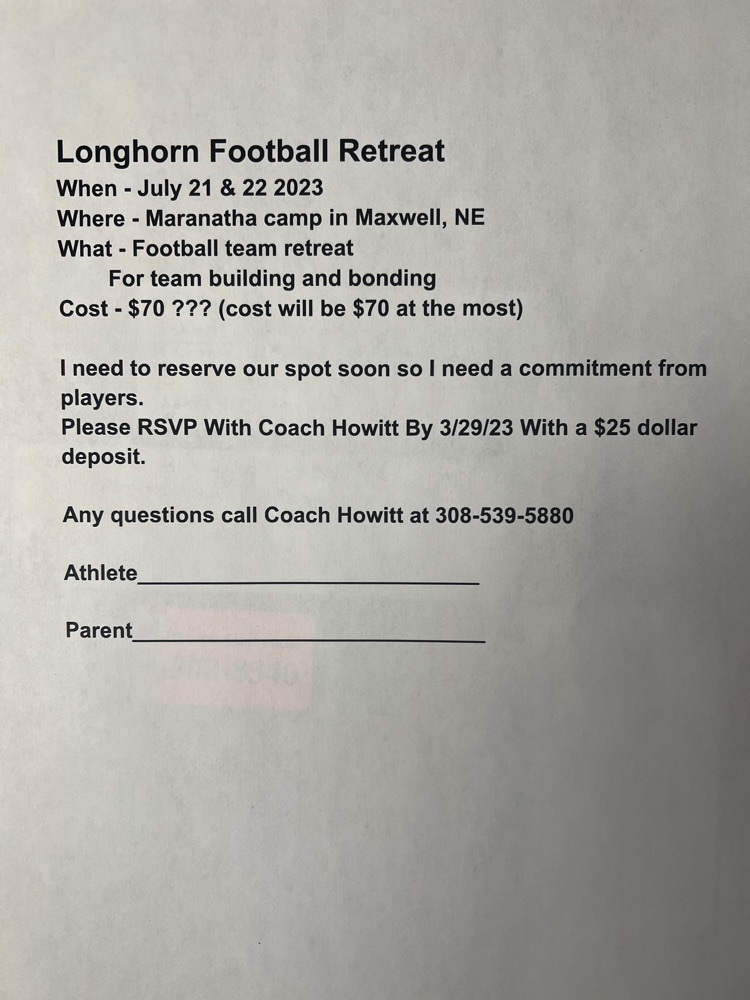 Congratulations to all of our Winter NCPA Academic All-State Recipients!! You all represented our school well in the classroom and in your winter activities. Great Job!! #LonghornPride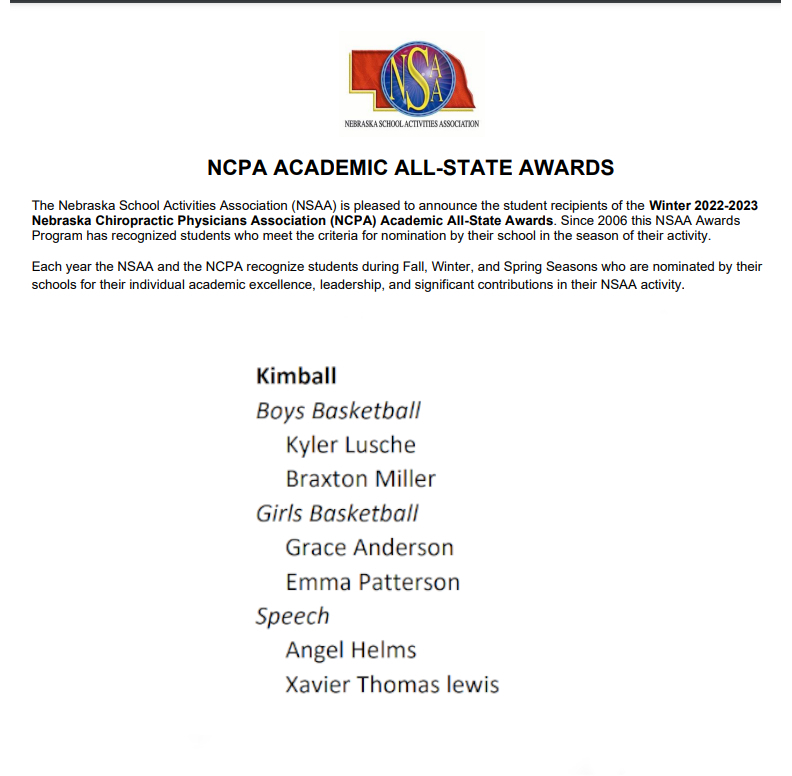 Come help us narrow down our crosswalk designs to be painted near Mary Lynch at the KPS art show next week. Thursday and Friday March 30 and 31st from 5-8. The 5th and 6th graders worked on designs that show respect, responsibility, citizenship, and kindness.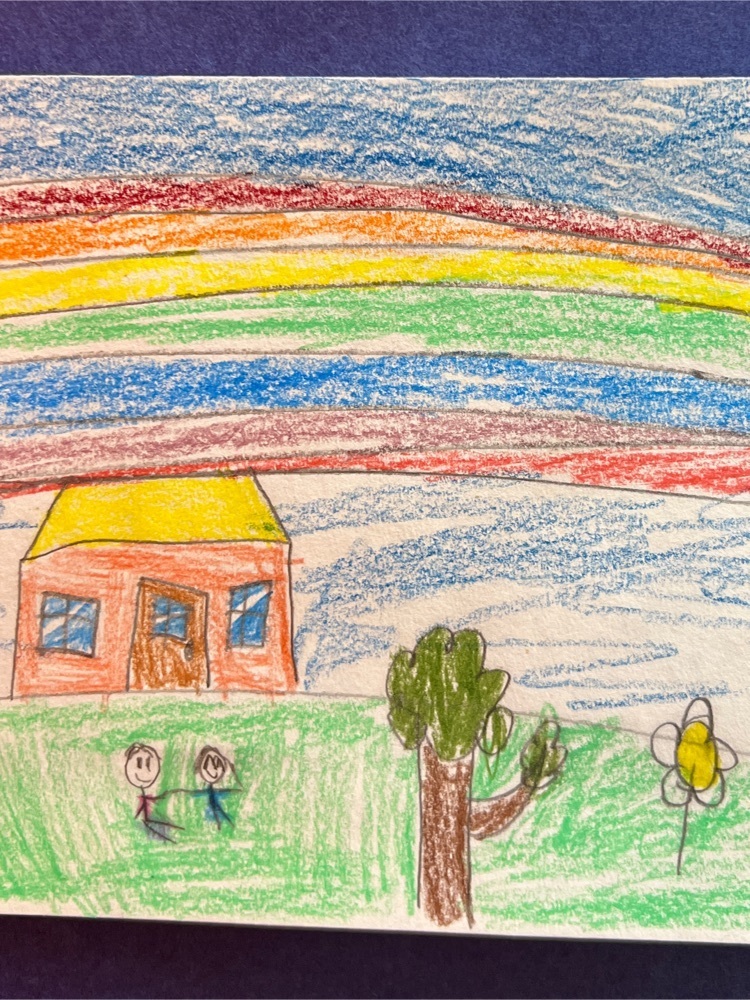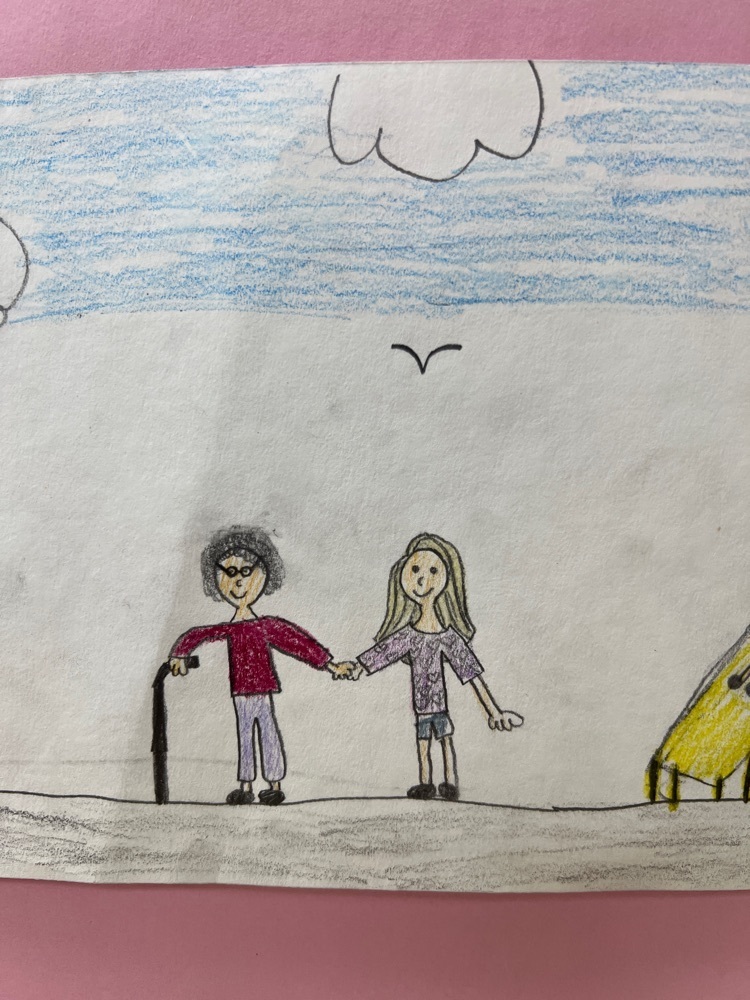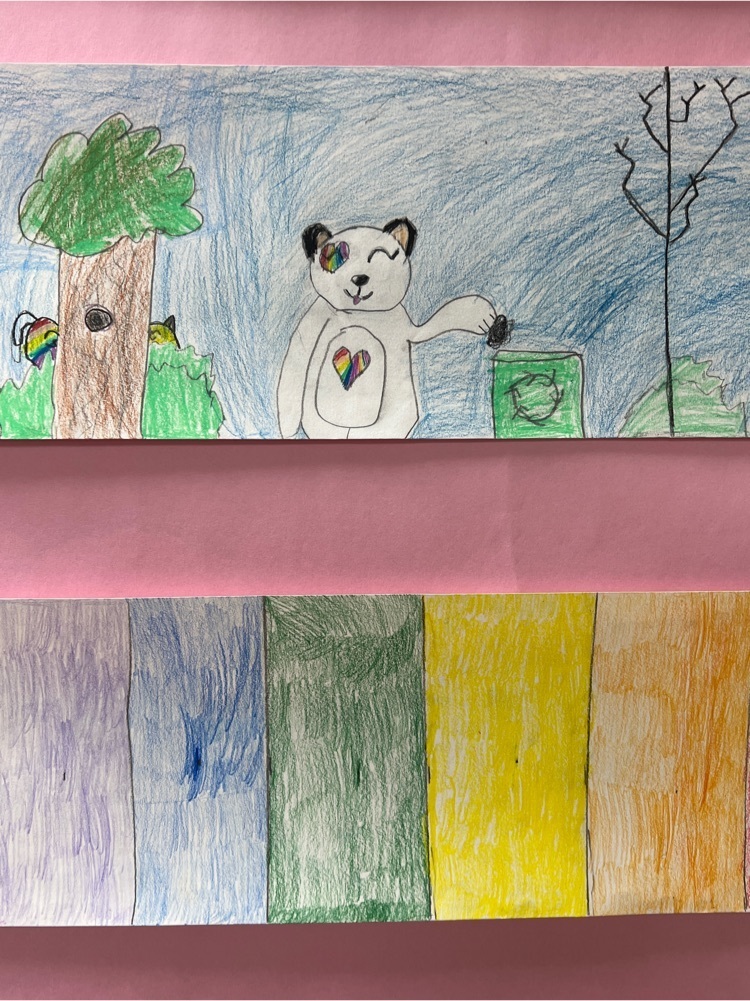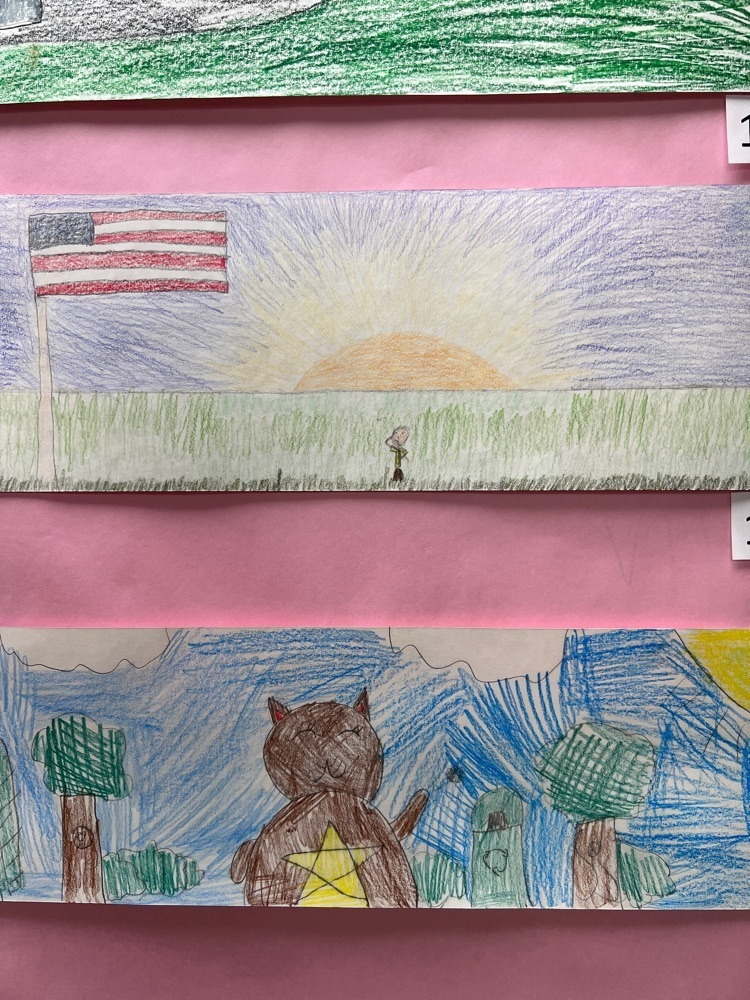 This is a reminder about the SPVA Music contest at the Jr/Sr High School tomorrow. Students not participating in the contest will work on assignments in their core classes remotely from home. Staff will be helping with the contest but will be checking emails. Any remote student in need of assistance may email their teacher. Remote assignments are due by 4:00 pm.
Mrs. Christiansen's STEM class programed drones! We are grateful for our STEM grant!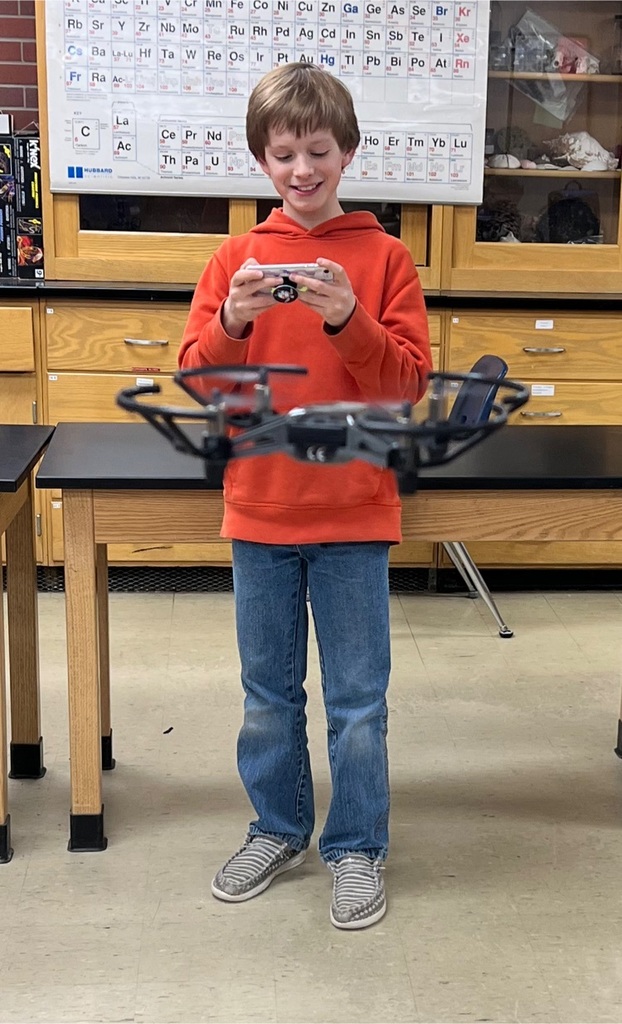 Today is the Vernal Equinox. Balancing eggs and learning is what we do in 7-9 Science.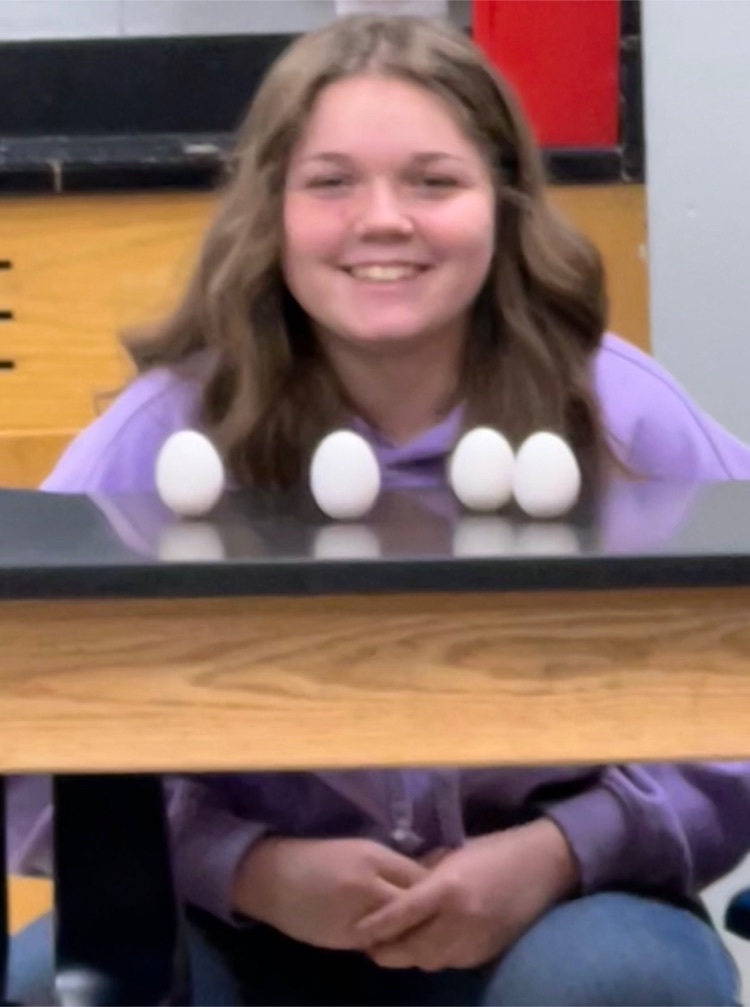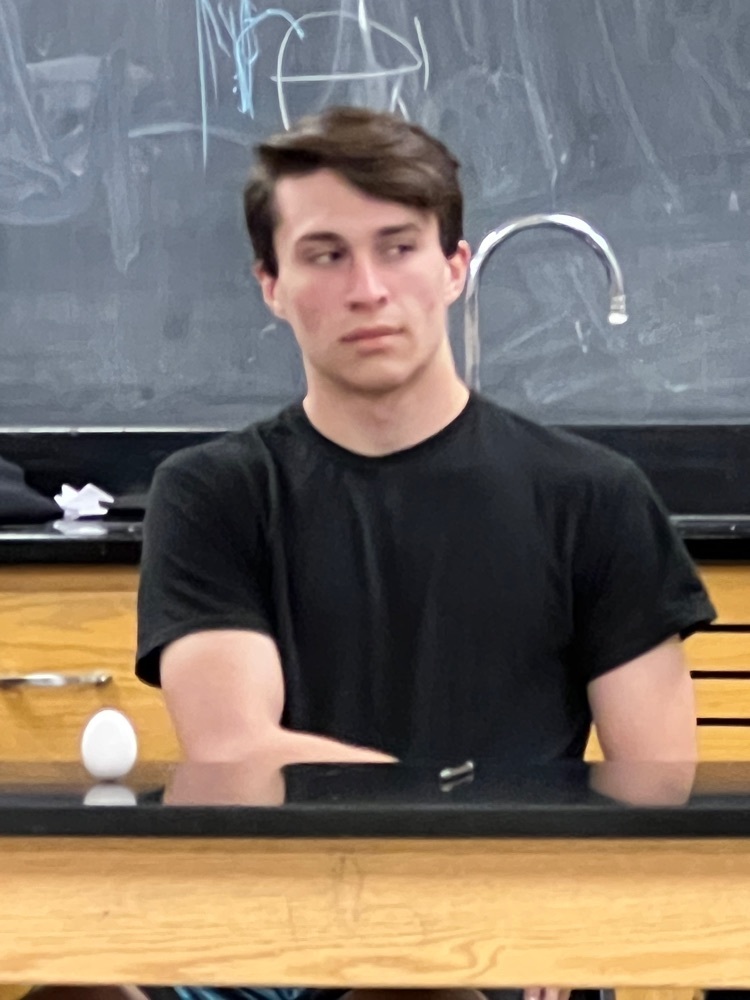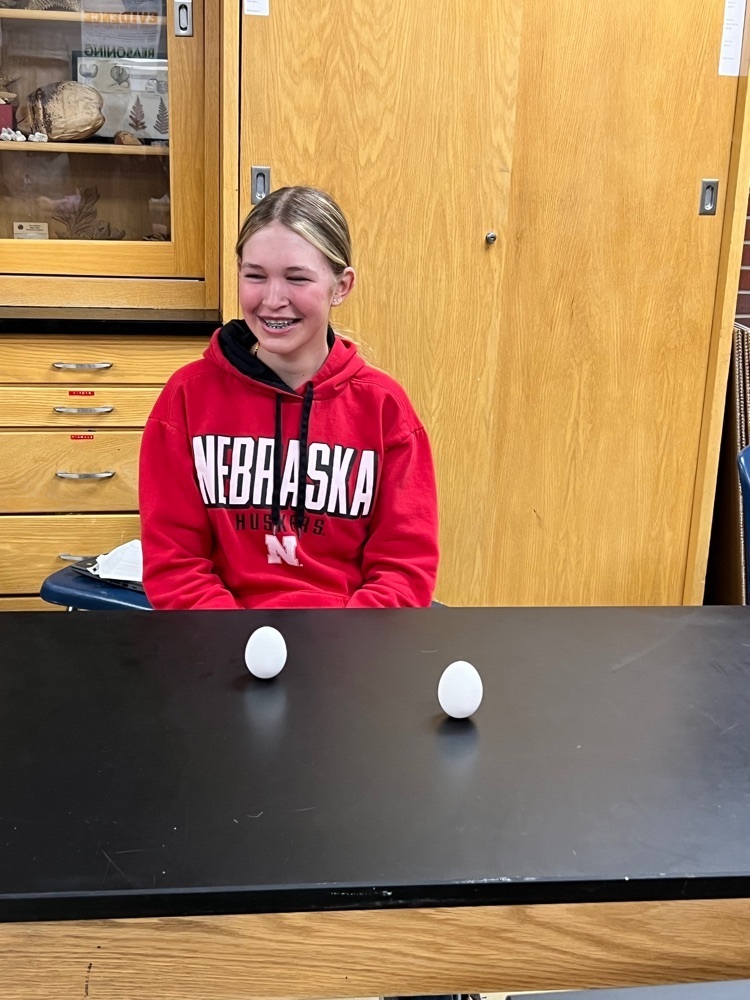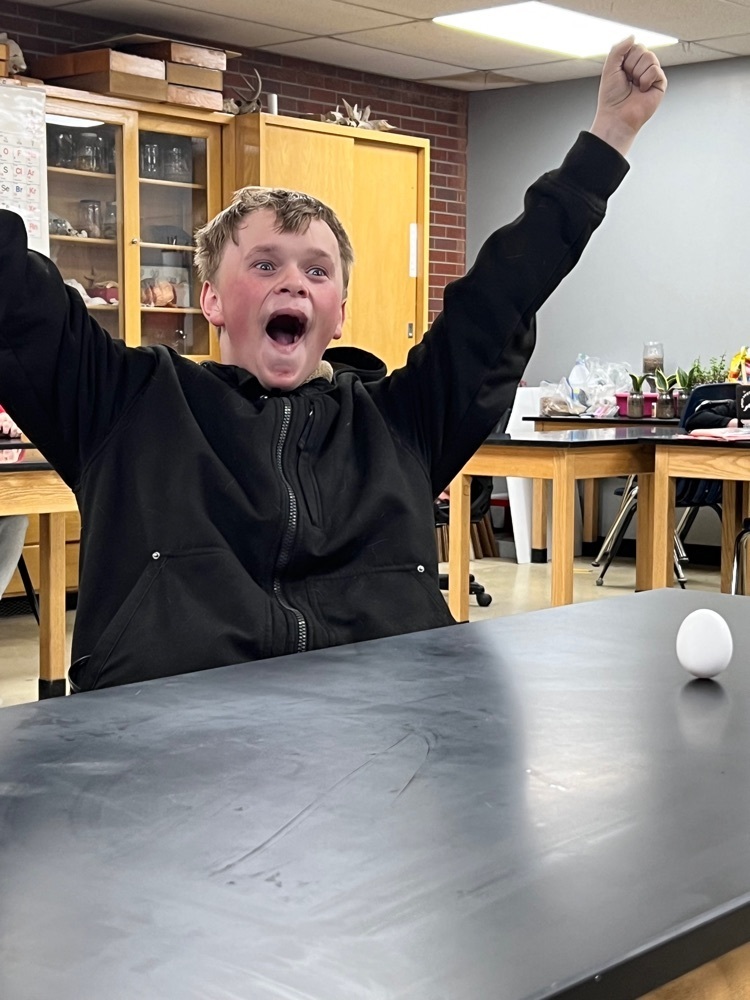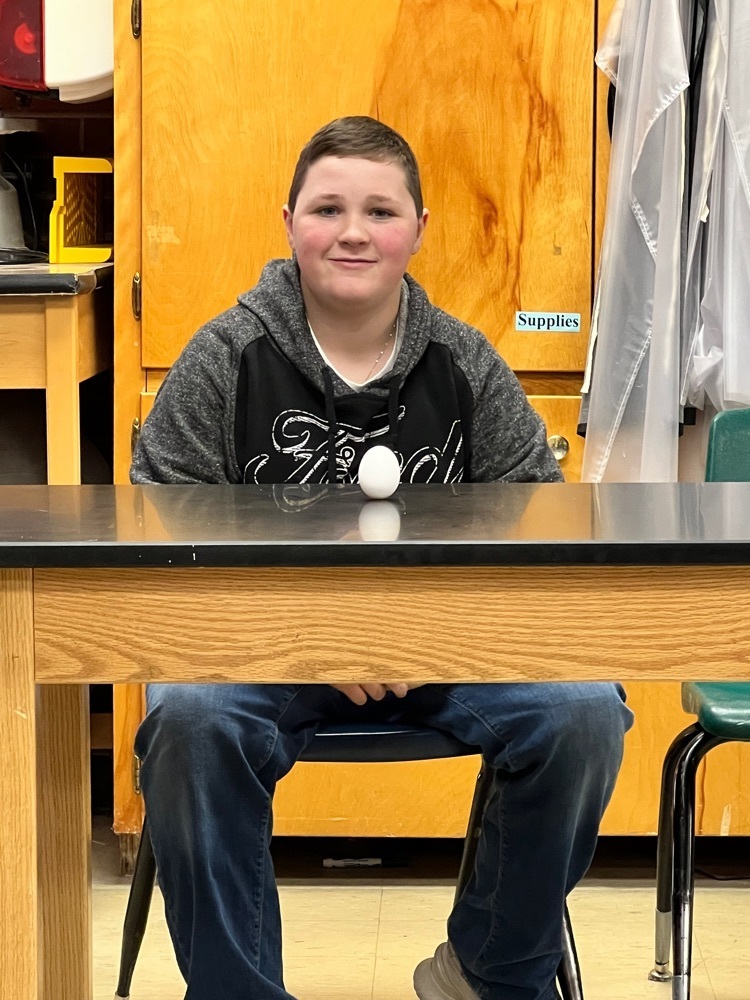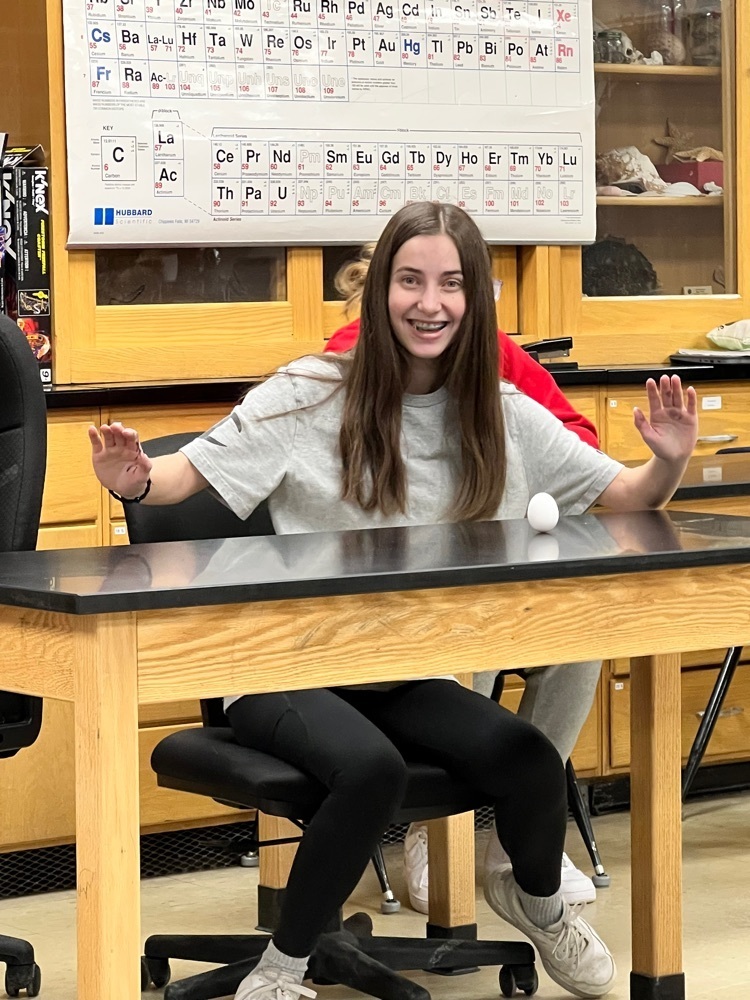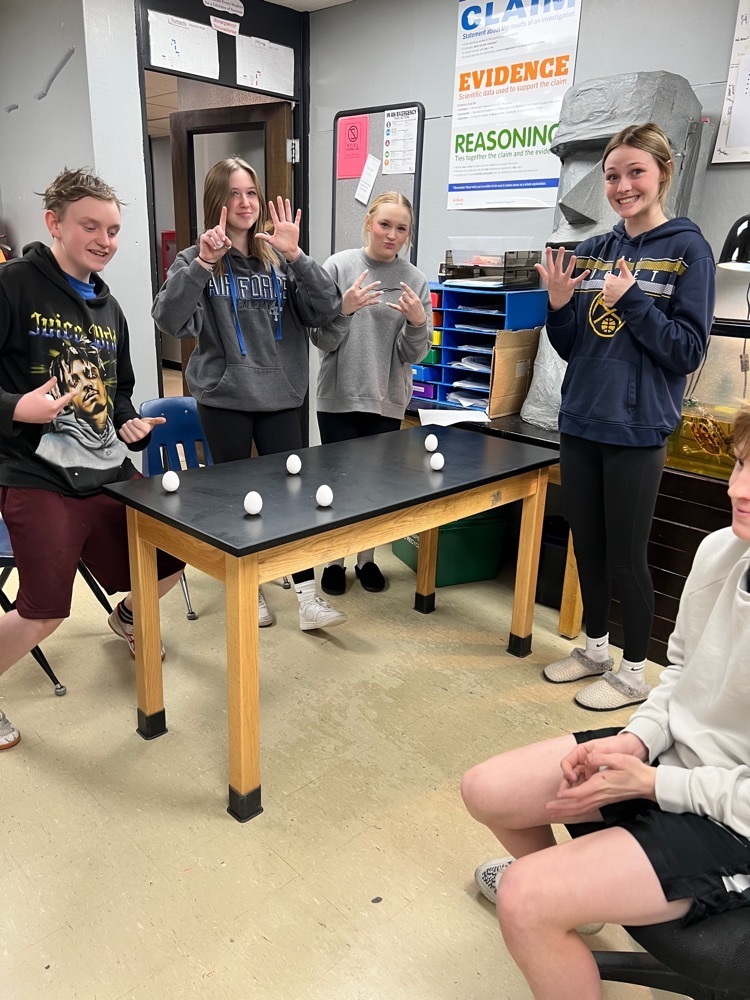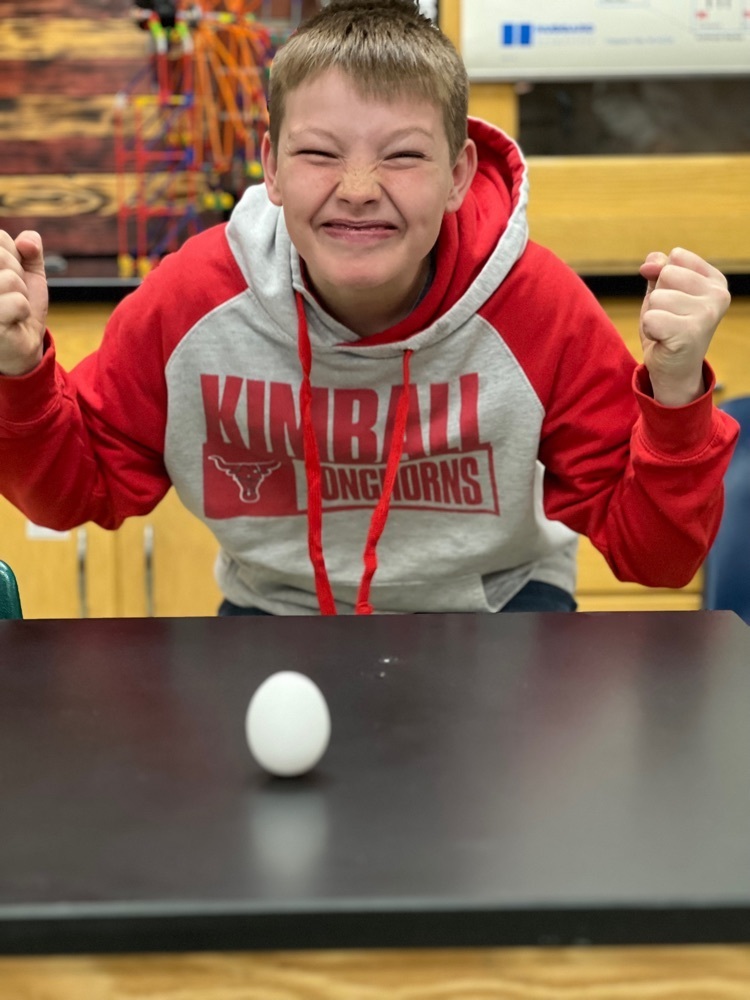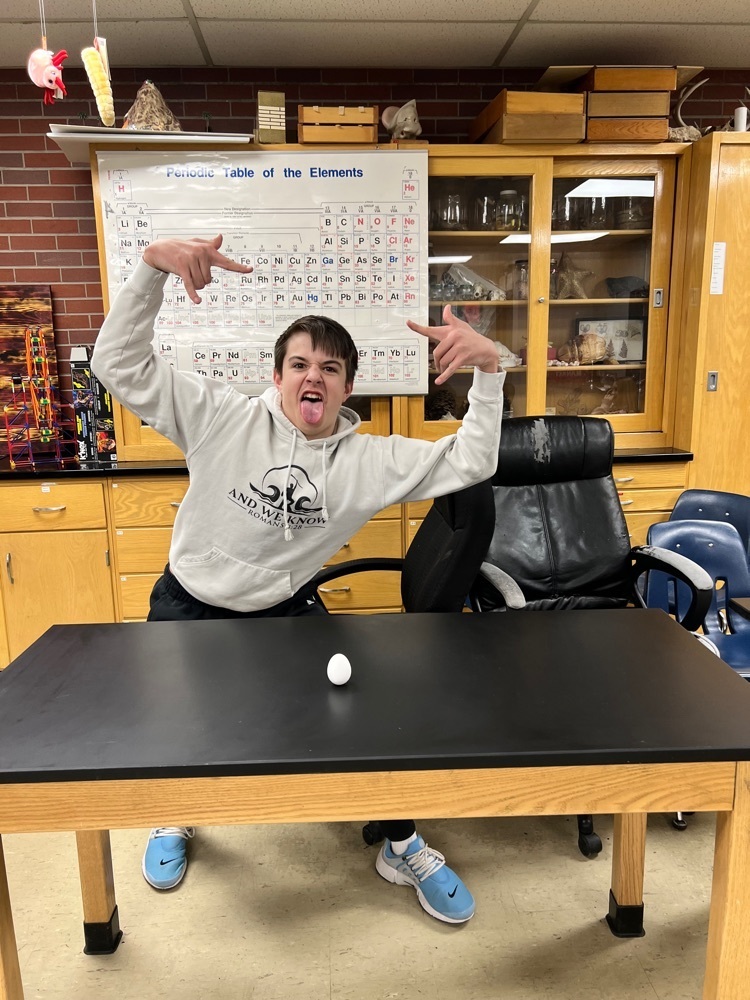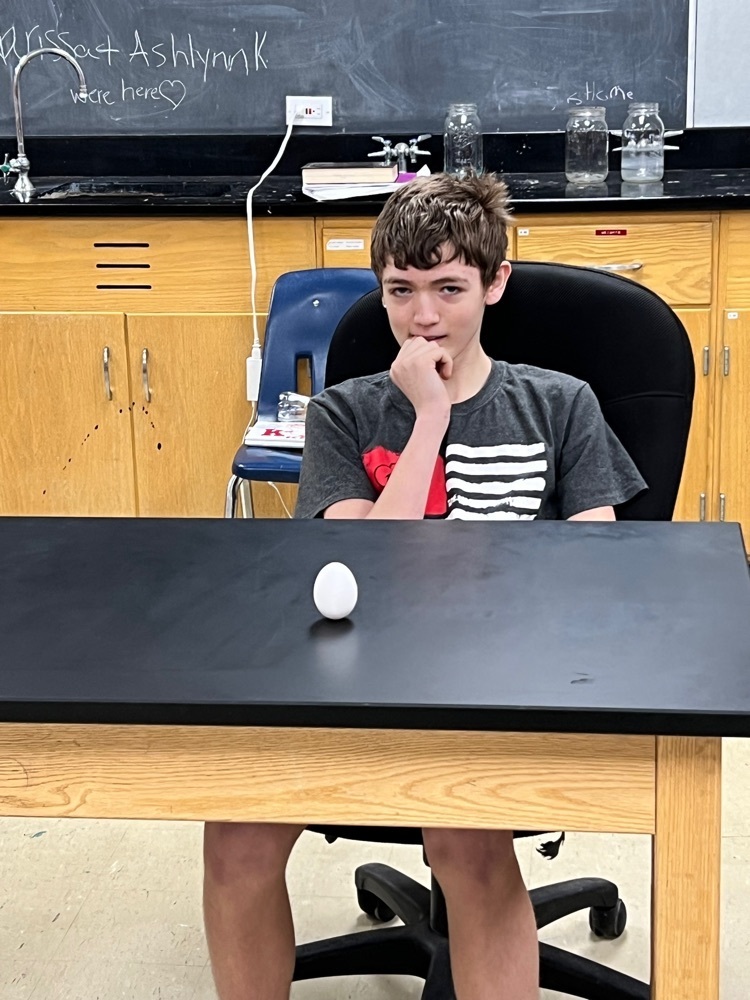 Sixth through eighth grade girls playing in the Midnight Madness tournament in Ogallala this weekend. #LonghornPride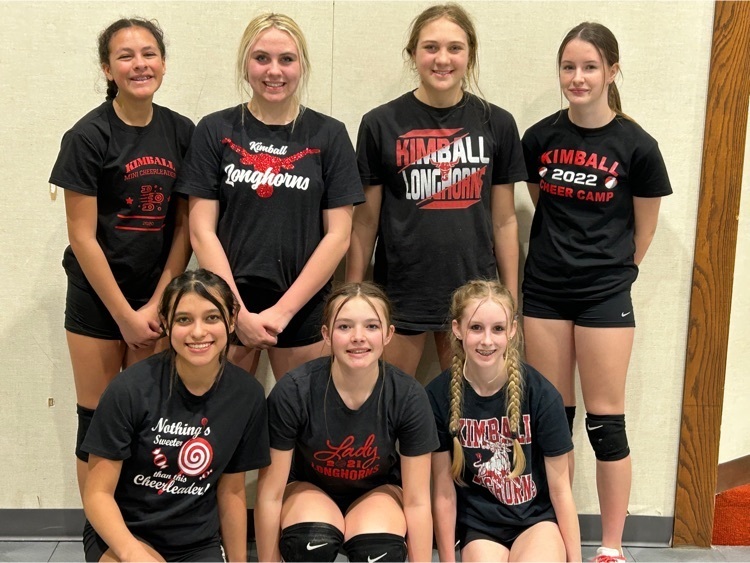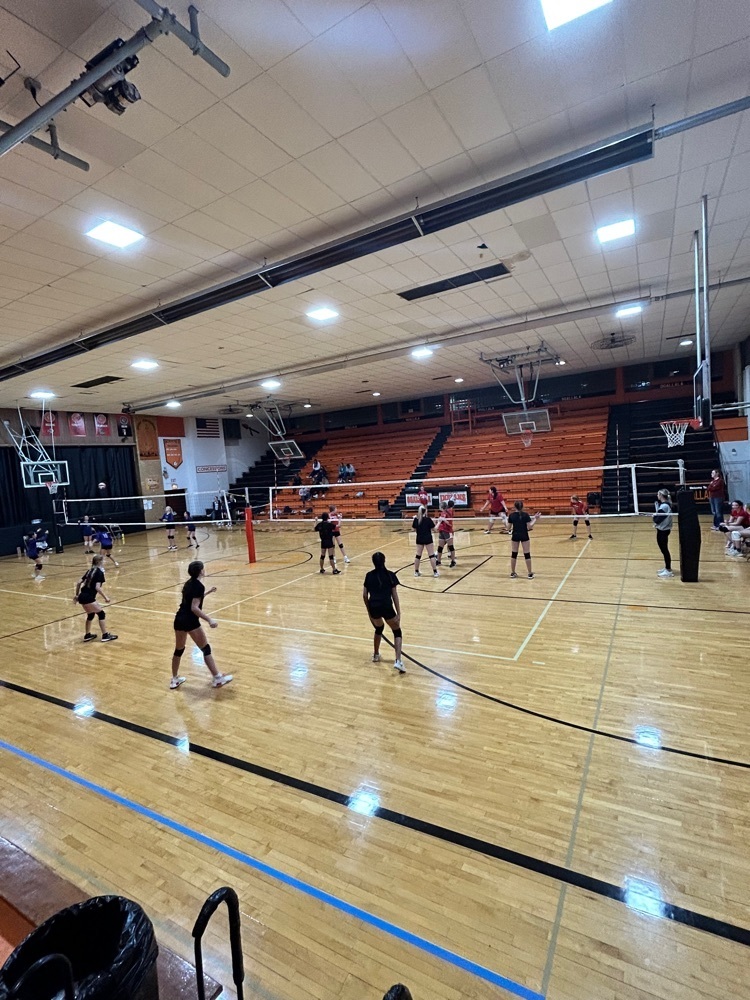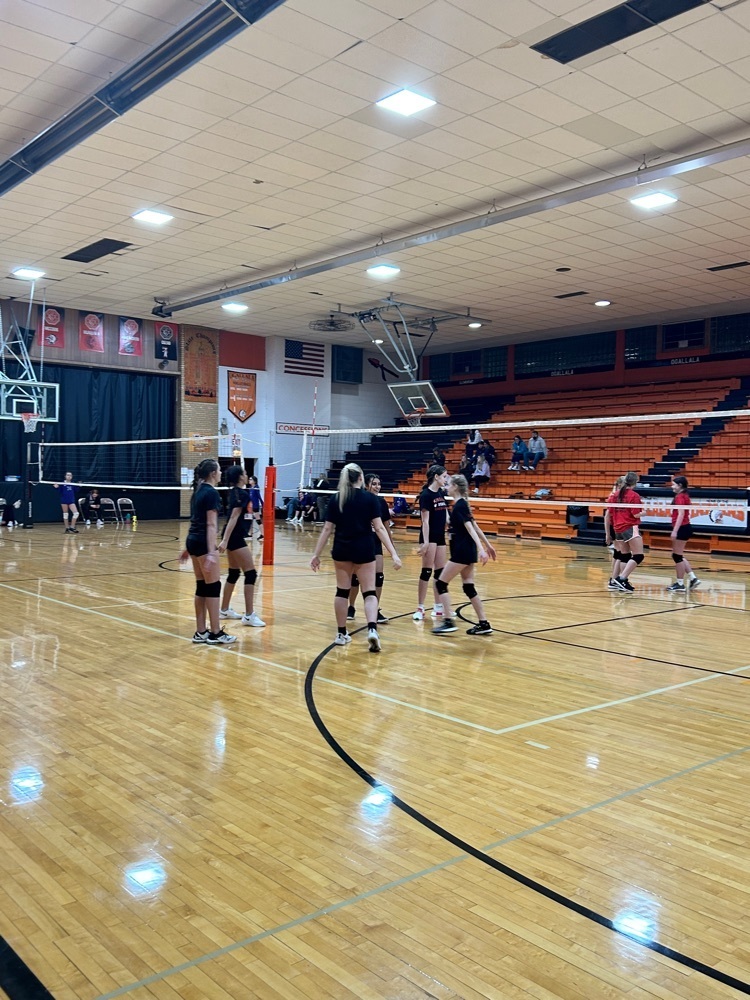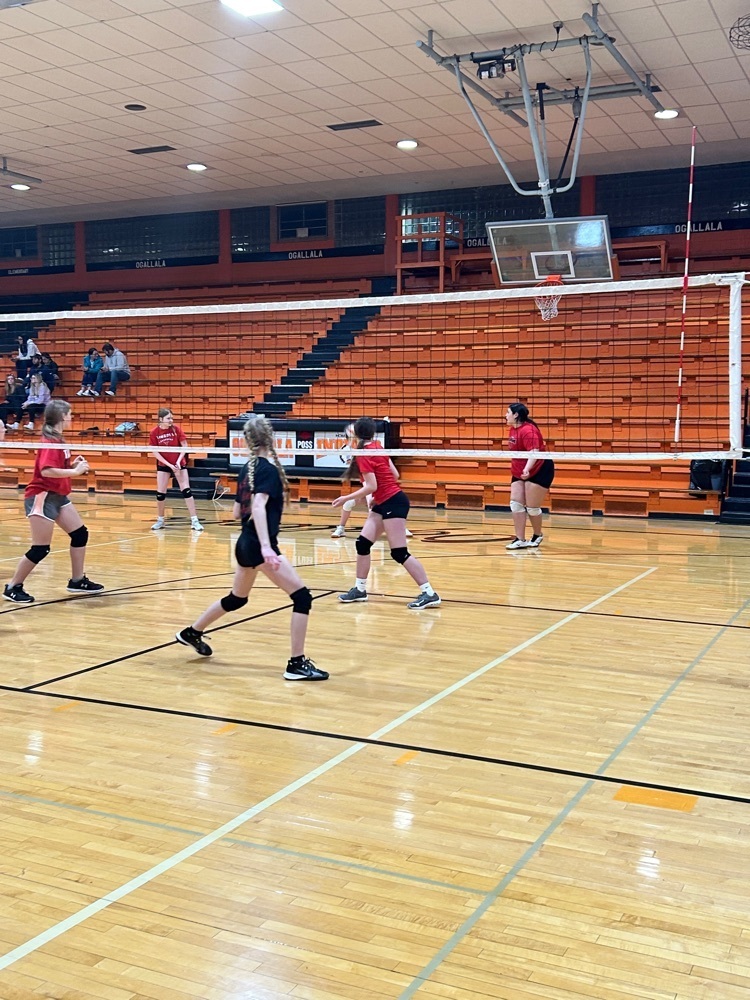 If you are interested in some Longhorn apparel get your orders in. Store closes at midnight on Monday!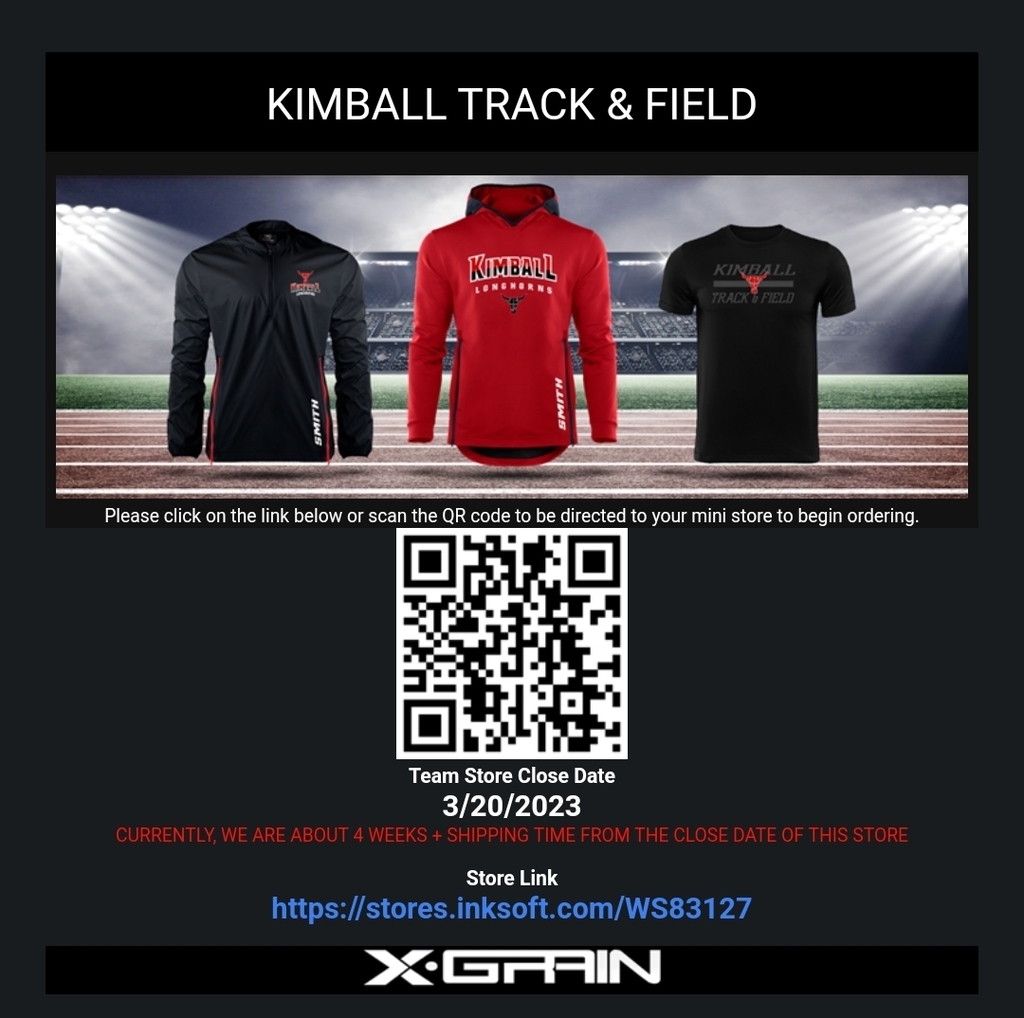 The first grade has completed their plans to catch a leprechaun! ☘️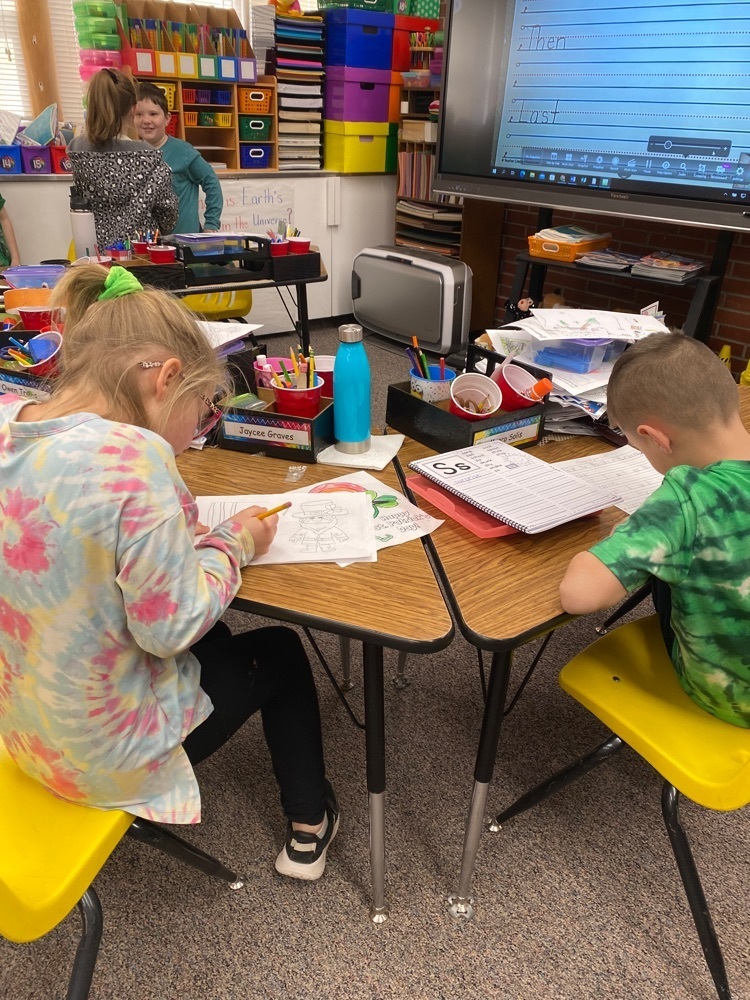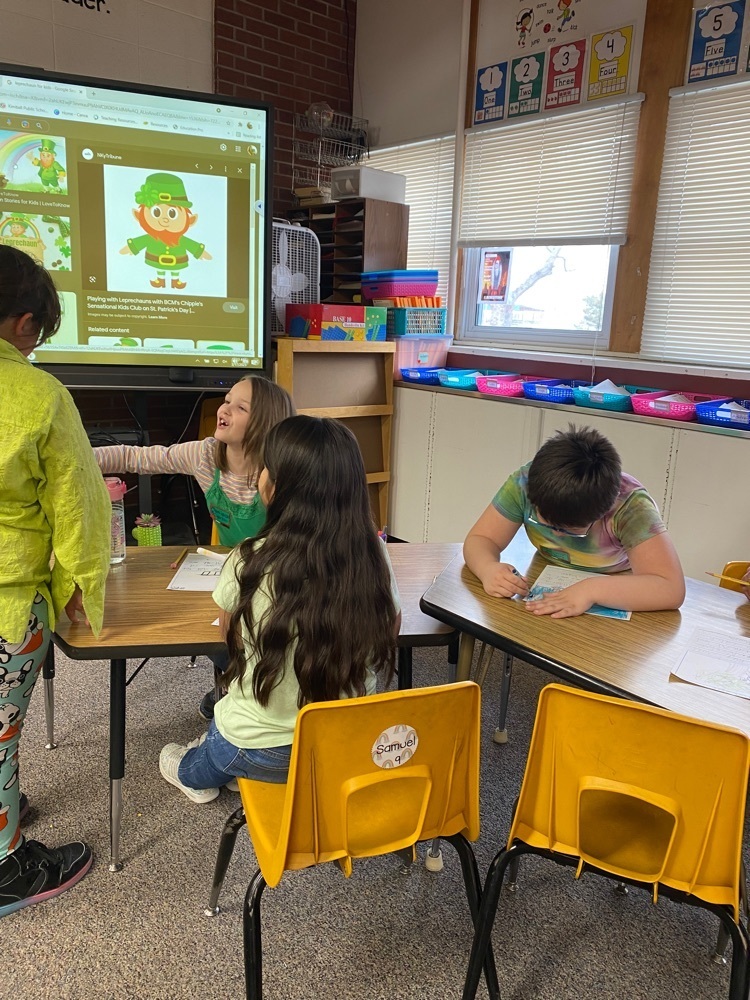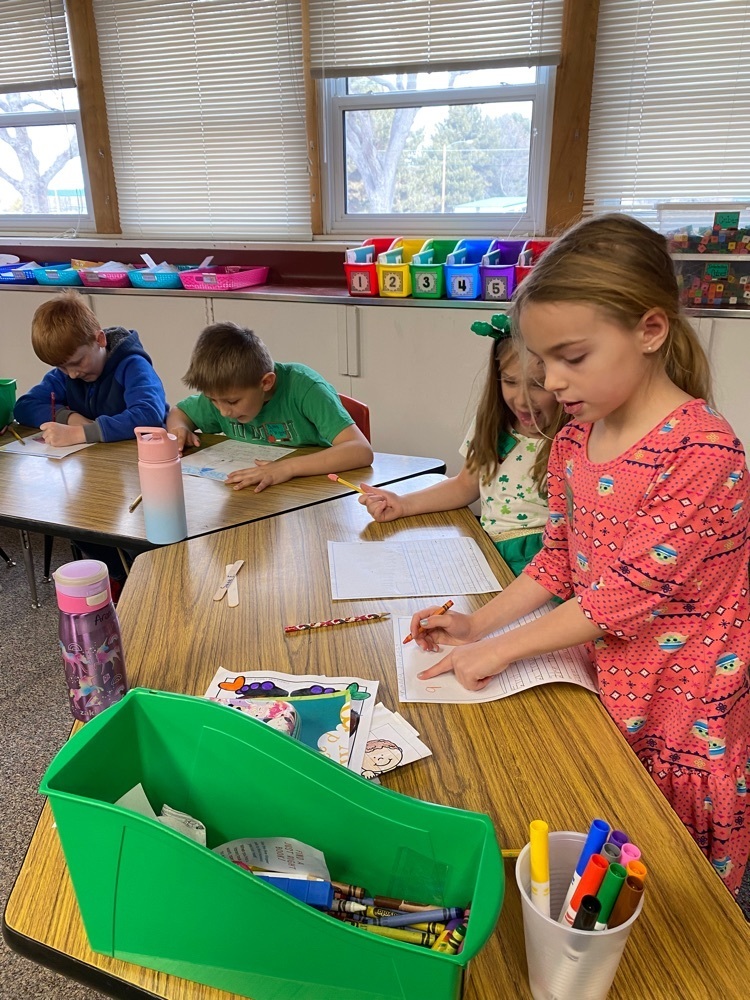 ELITE kids had a great time making playdough! 😁Messy=fun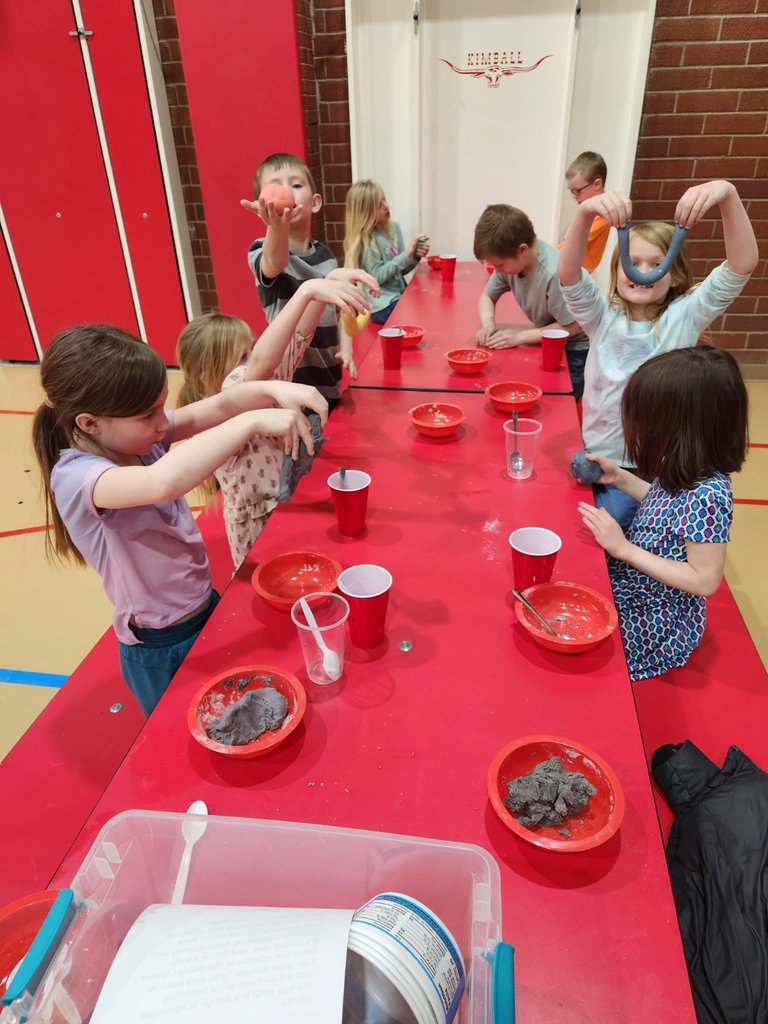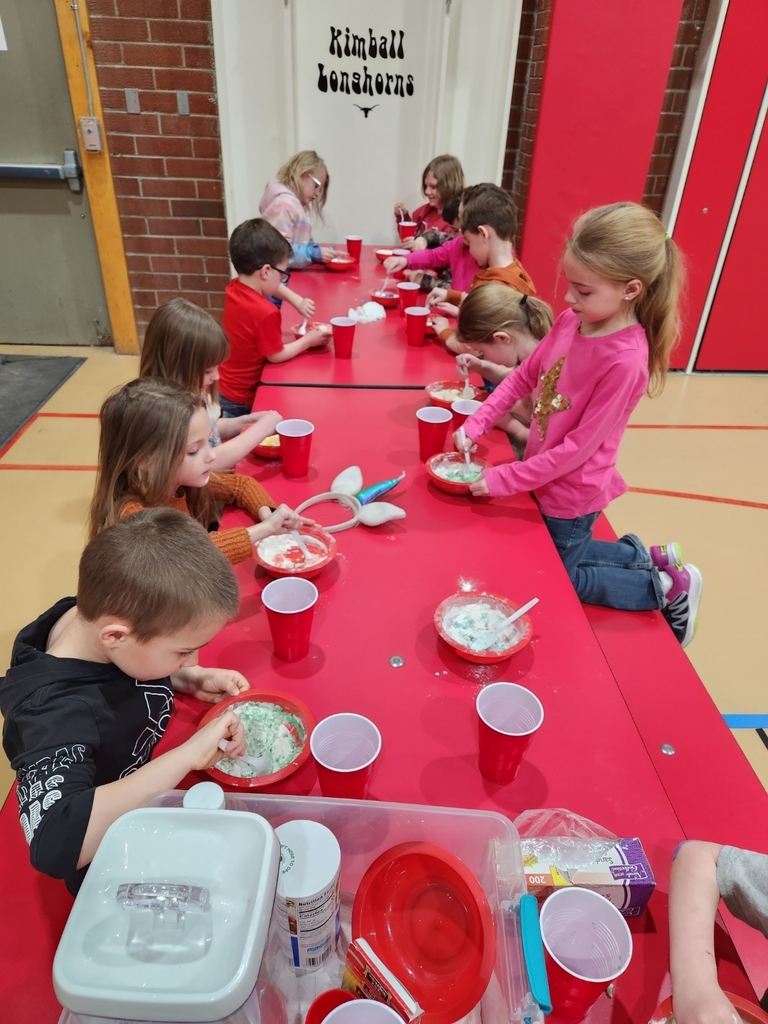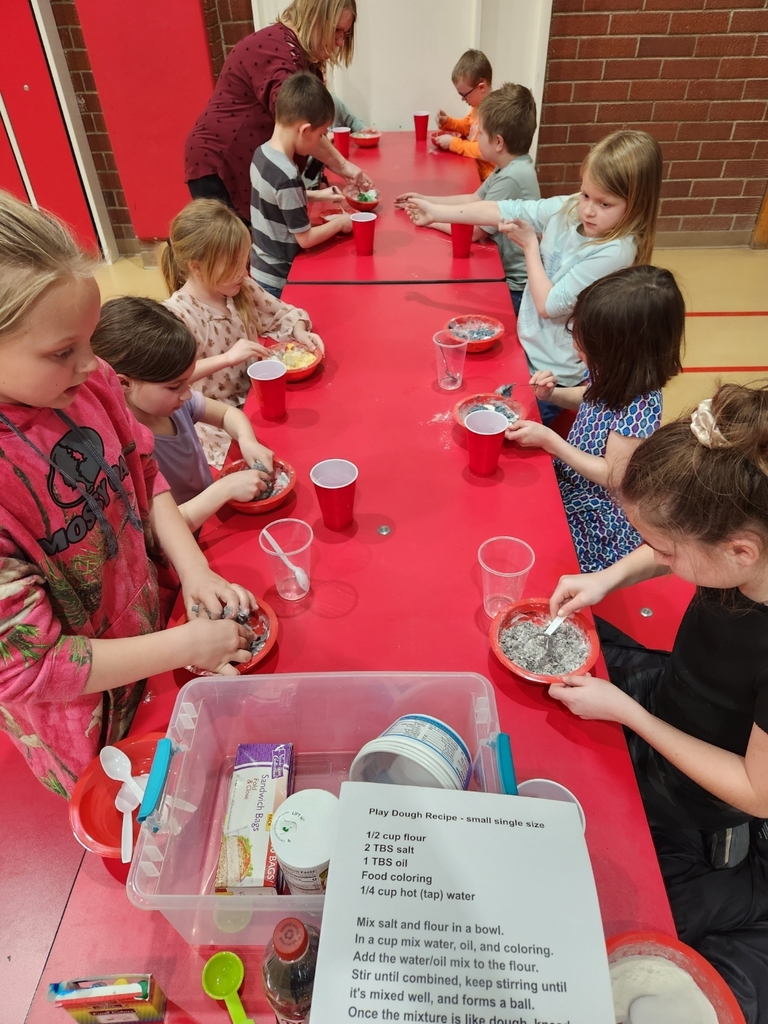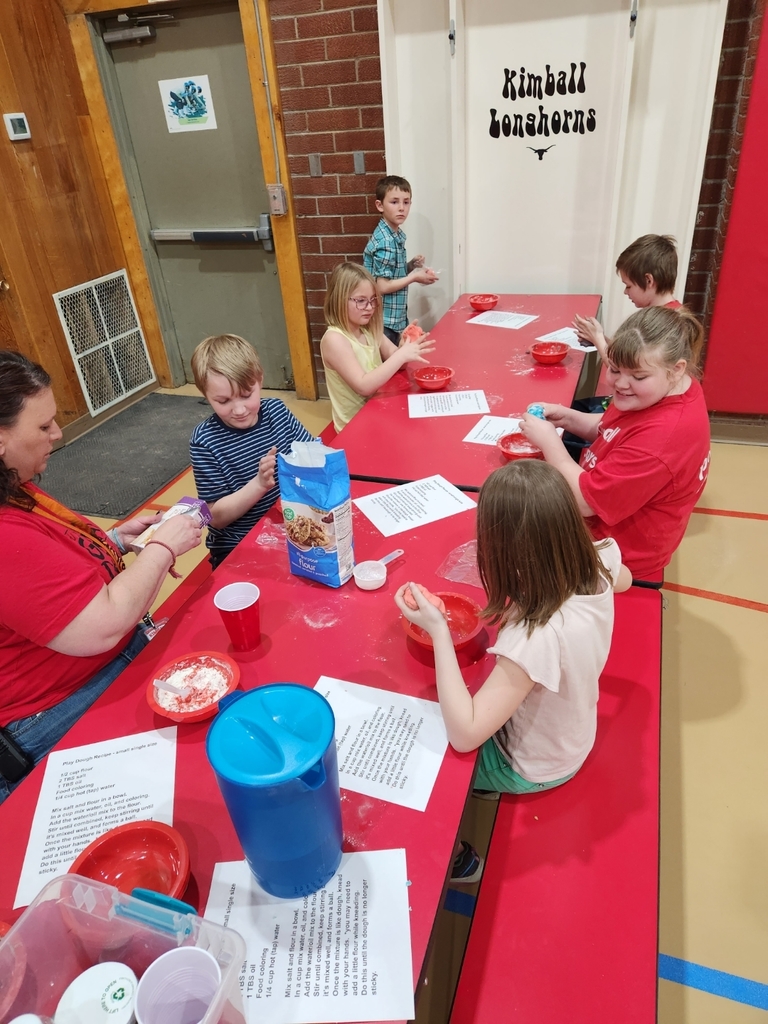 21st Century Equipment in Sidney worked with our Ag Mechanics team this evening to provide them with a professionals knowledge in hydraulics and equipment. We appreciate their support in helping our members learn new skills!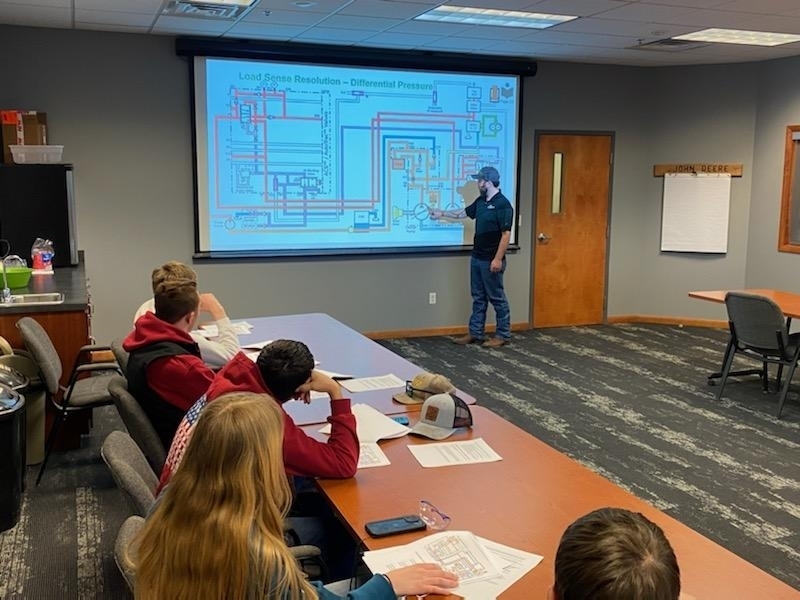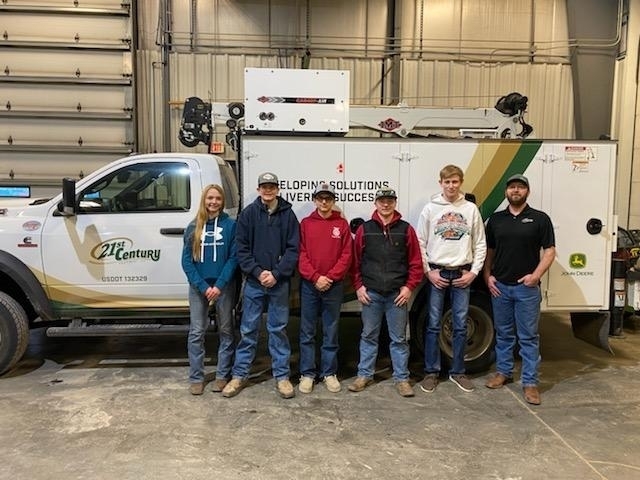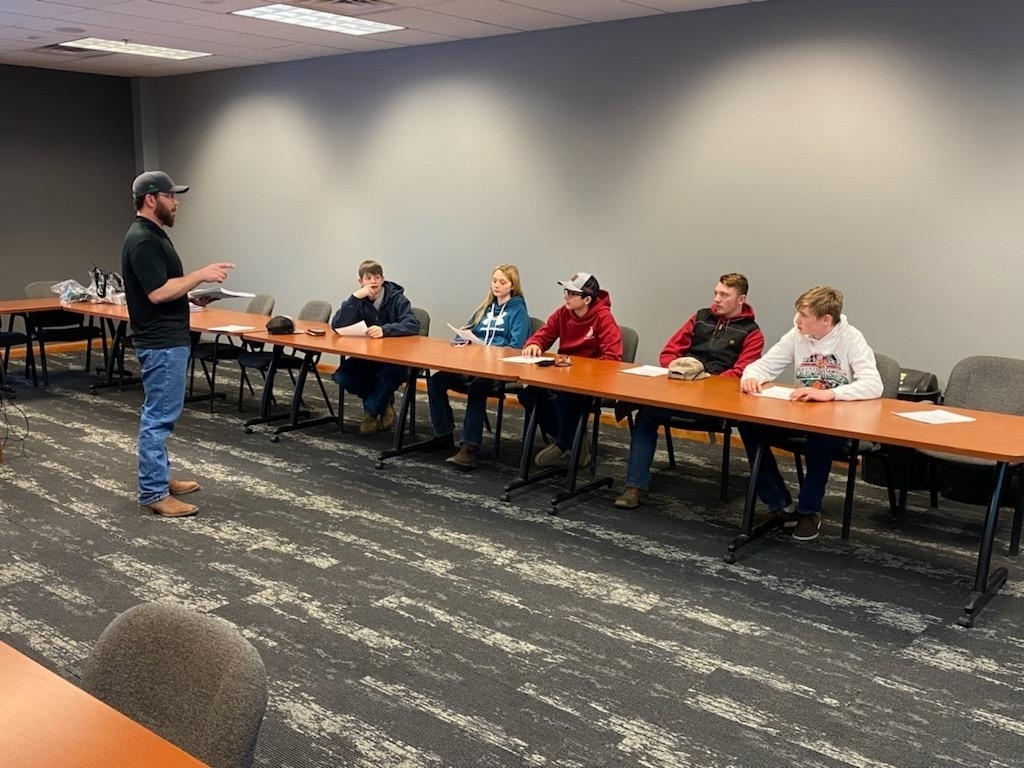 Attention parents! Just a quick reminder that tomorrow will be a 1:00 PM dismissal for all students. Pre-K sessions will run from 8:00-10:00 AM and 11:00 AM-12:50 PM. Please make sure to arrange for your child's pick-up accordingly. Thank you for your cooperation!
2 weeks from today we will have our KPS Art show. Join us March 30 and 31st from 5 -8 at the Kimball Junior Senior High School Student Center.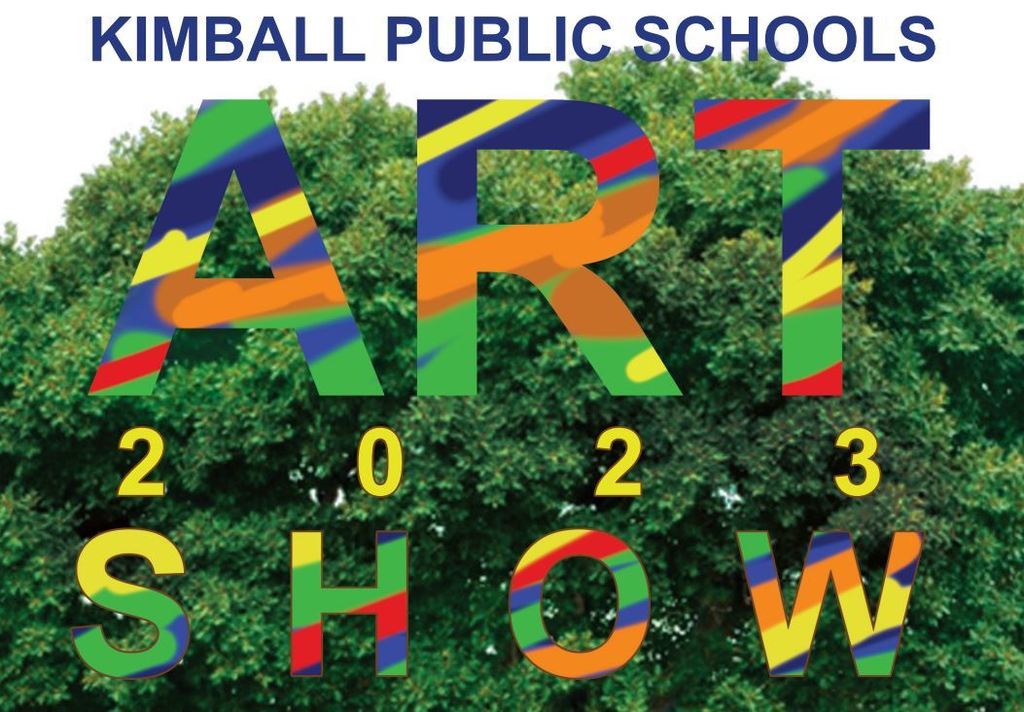 Our guest speaker this week in our Sophomore Career Class was our local Postmaster, Deborah Hays-Deal. I had no idea how many different job opportunities there are in the United States Postal Service! Thank you Deborah for sharing your career with our students!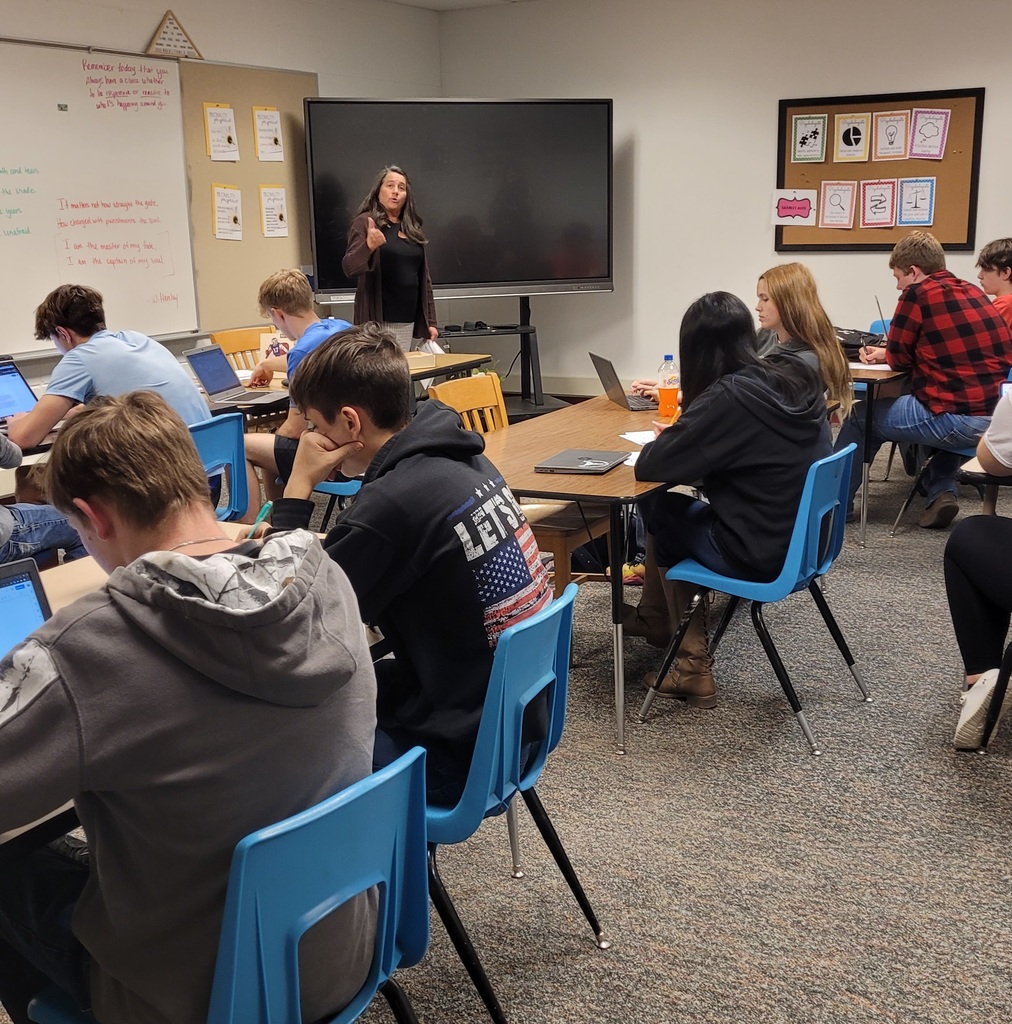 Parents, don't forget that our parent-teacher conferences are happening tonight! If you received an invitation, we strongly encourage you to attend as this is a great opportunity to discuss your child's progress, strengths, and areas for improvement with their teacher. Together, we can work towards ensuring your child's success in school and beyond. We look forward to seeing you there! #parentteacherconferences #collaboration #studentsuccess #education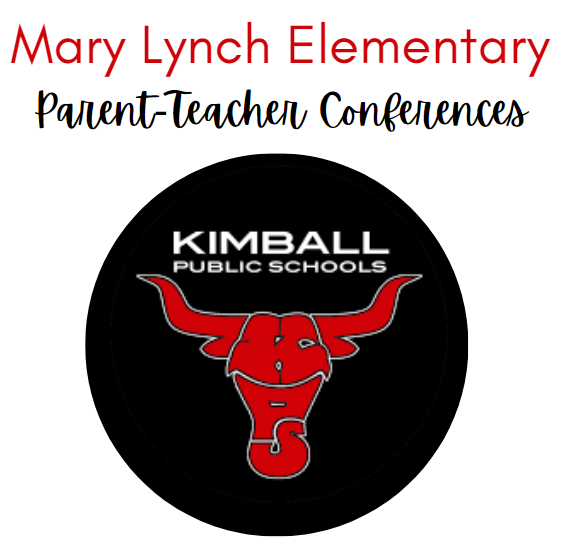 The boys golf team worked hard to help out with some painting at the 4 Winds Golf pro shop!! Thanks boys for your work and thank you to 4 Winds for all you do to support our kids!! #LonghornPride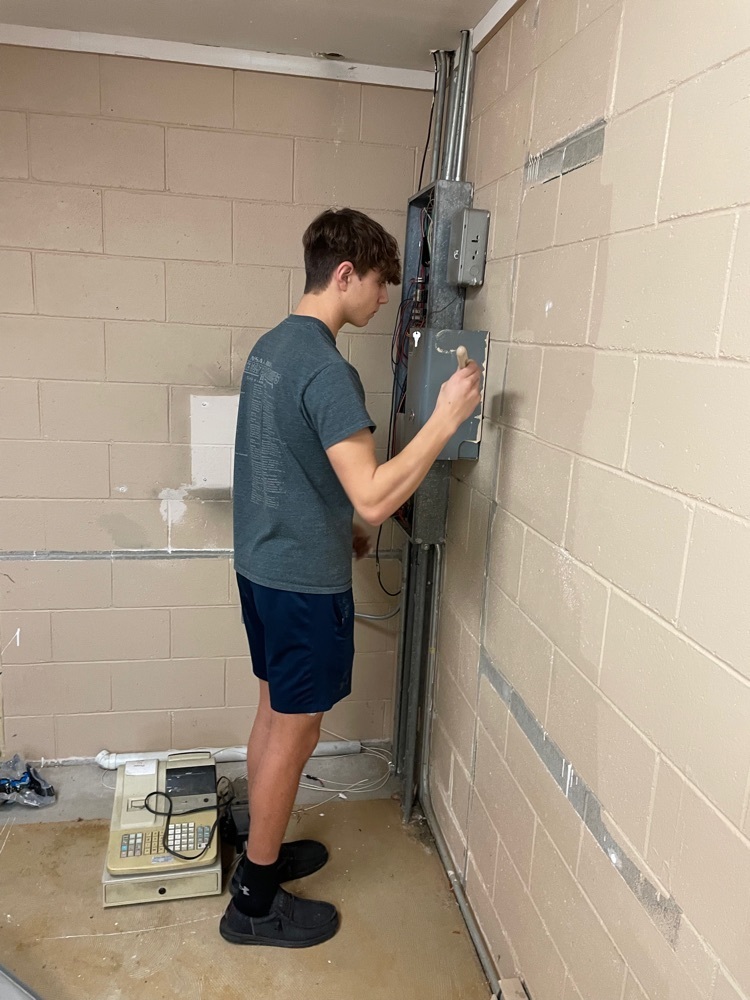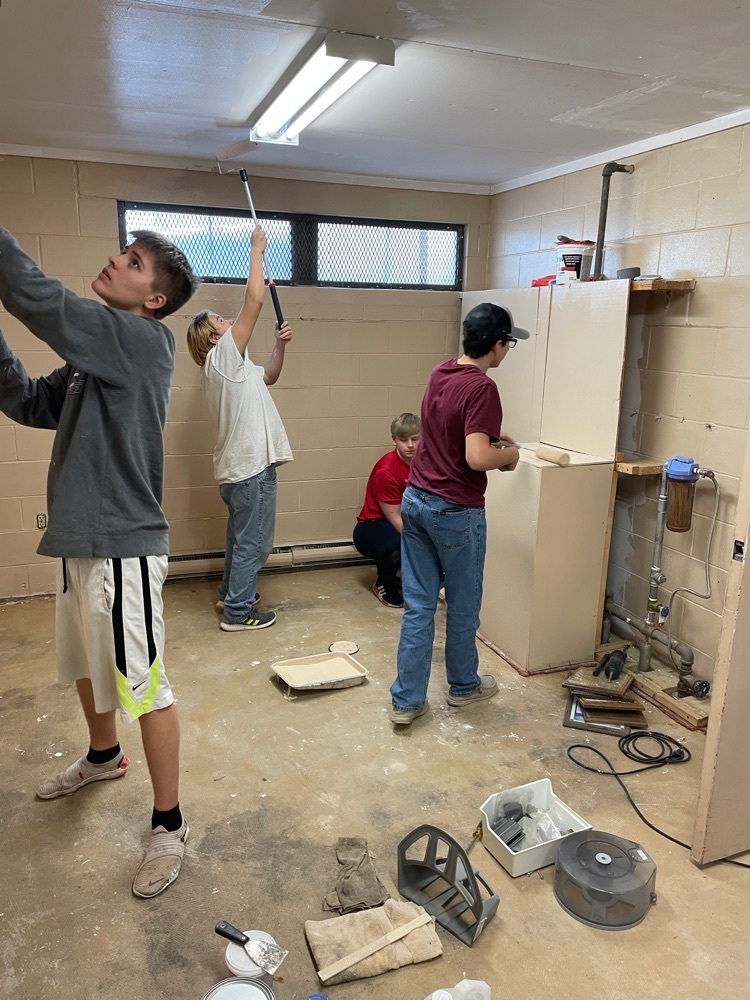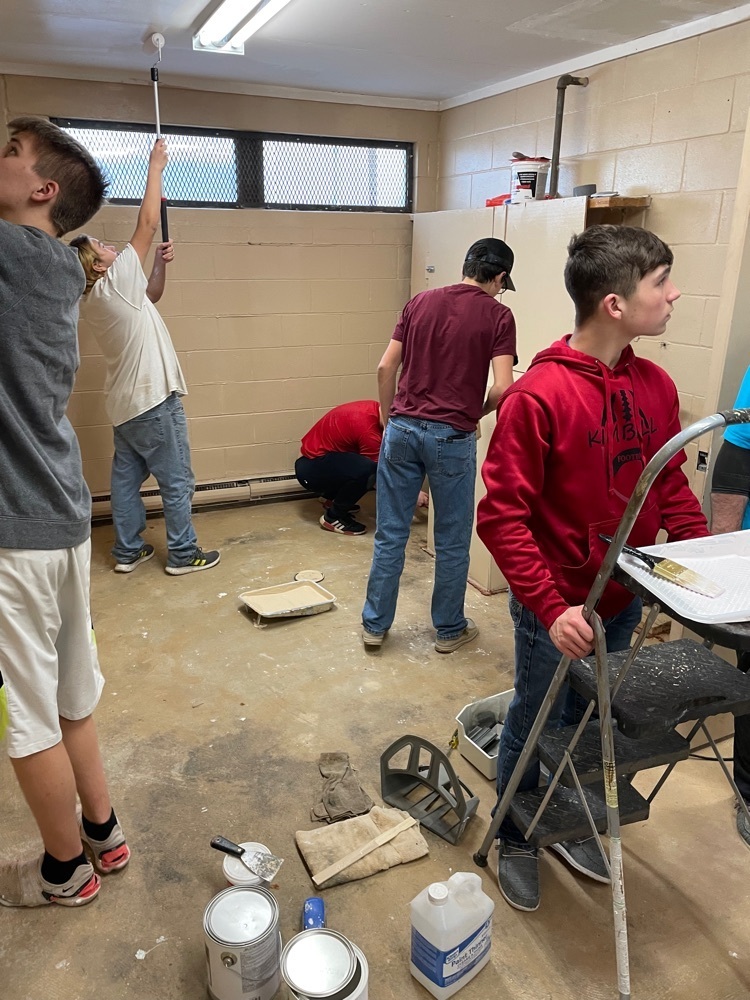 14 KHS band students participated in the WTC honor band and percussion ensemble. These students worked hard and were part of an amazing concert. Emma Patterson and Charlotte Hargreaves were recognized for being selected to the honor band four consecutive years! Great job band team! #LonghornPride

Kimball Longhorns well represented in the WTC Honor Band and Percussion Ensemble. What an awesome concert!!! #LonghornPride 🎶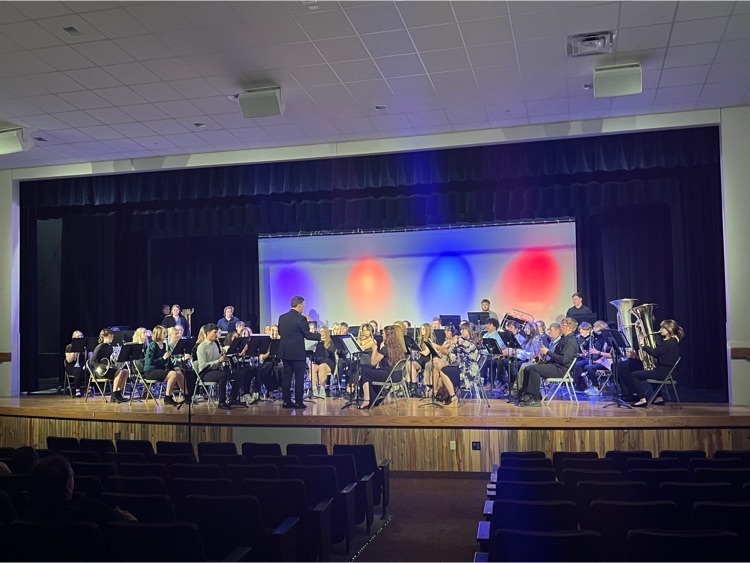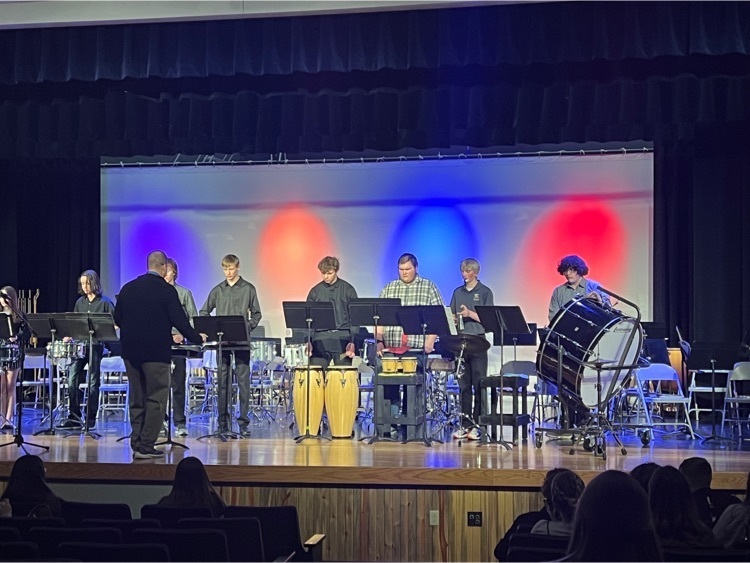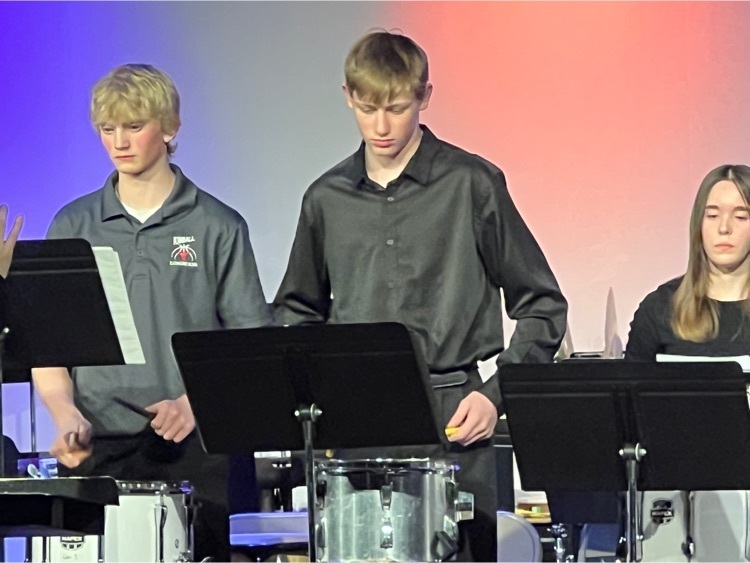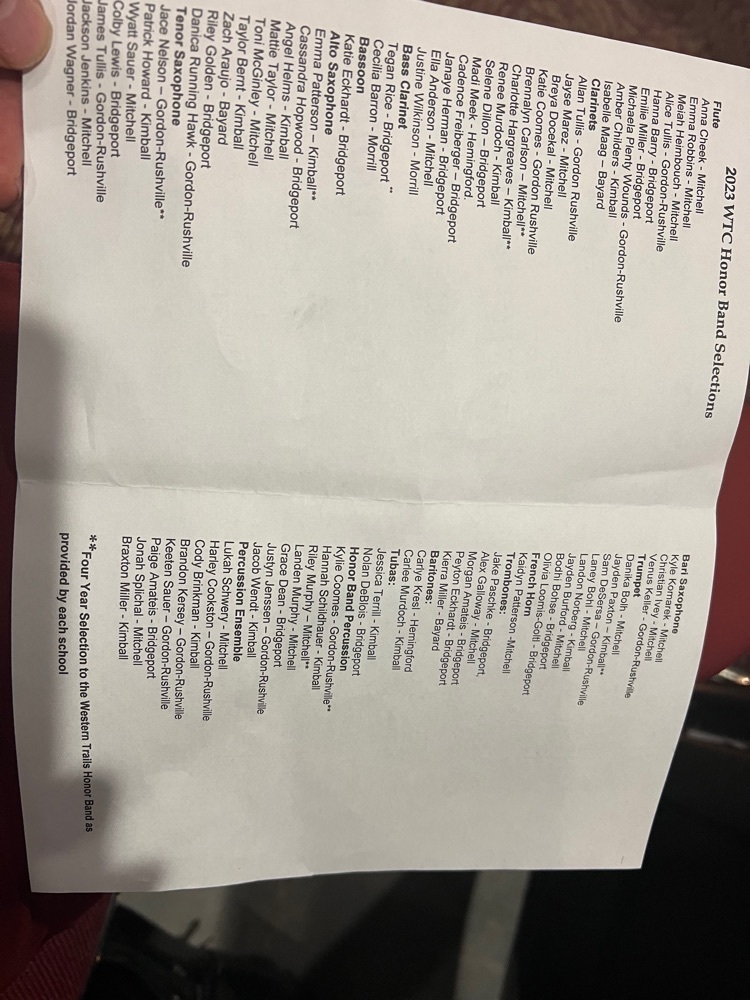 Parents, mark your calendars! We're excited to announce our third quarter awards ceremonies, taking place on Friday, March 17th. Join us in celebrating the hard work and achievements of our students as we recognize their outstanding performance over the past few months. If you would like to find out if your child will be receiving an award, feel free to call the office. Fourth to sixth-grade students will have their ceremony from 8:30-9:00am and kindergarten to third-grade students will have theirs from 9:00-9:30am. We can't wait to see you there! #awardsceremony #studentachievements #proudparents #education