High School Football Camp TODAY High school football camp starts at 10am Helmet check out at 9:45
HIGH SCHOOL FOOTBALL PLAYERS!! Grades 9-12 We will be holding our high school football camp starting tomorrow morning at 10 AM. The summer weight session begins at 8:30 it would be great to see you there and we will get a weights work out before hitting the field. Camp schedule for Thursday: 8:30 - Weights 9:45 - player check in / helmet check out. In weight room 10:00 - team meeting in weight room 10:10 - on field 12:00 - wrap up and dismiss 10:00 - team meeting in

KPS Foodservice News The USDA waivers that have allowed our school to serve free meals to all students have expired. When school starts for the 2022-2023 school year we will be returning to our regular meal pricing. You may apply for free or reduced price meals by filling out the online application now through the Infinite campus parent portal or filling out the paper application that will be sent home with your child when school starts.
It was awesome to have 18 junior high student athletes in the weight room this morning! The path to success starts here! The next junior high session will meet this Wednesday at 10 AM.#LonghornStrong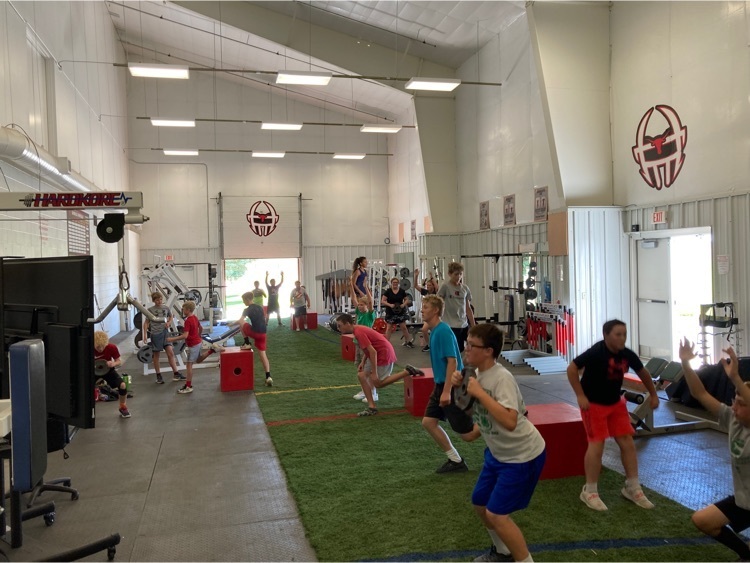 Last day of our Kimball Longhorn Youth Basketball Camp. We are so appreciative of all the campers that stretched themselves to learn more about the game and work hard to continue to develop their skills. A huge THANK YOU to all the parents as well that worked through their busy schedules to give their kids this opportunity and help support our program!! We are proud to work with all the kids this summer and look forward to seeing how much each one develops through the years to come. #LonghornPride #KeepGrindin #dreambig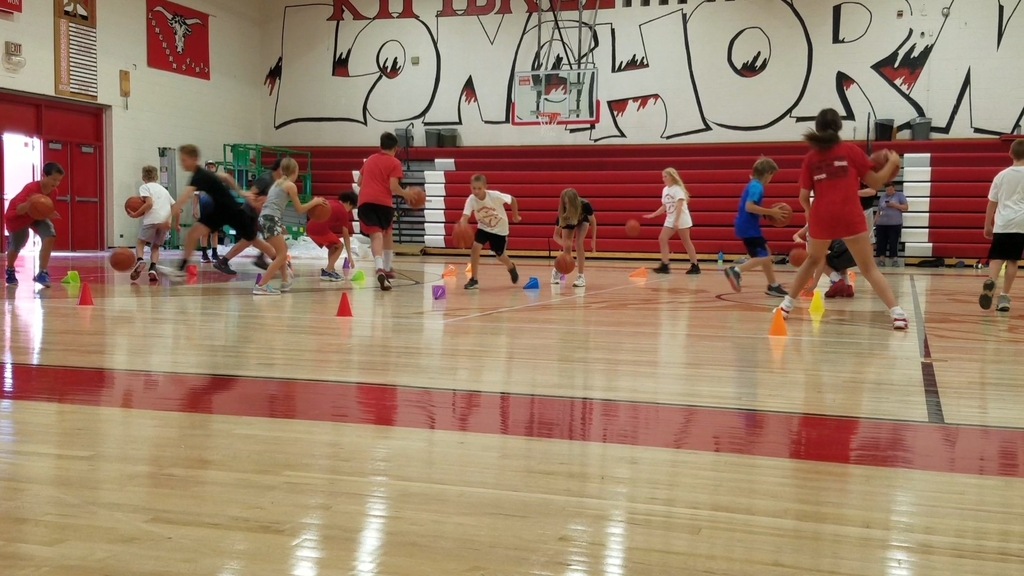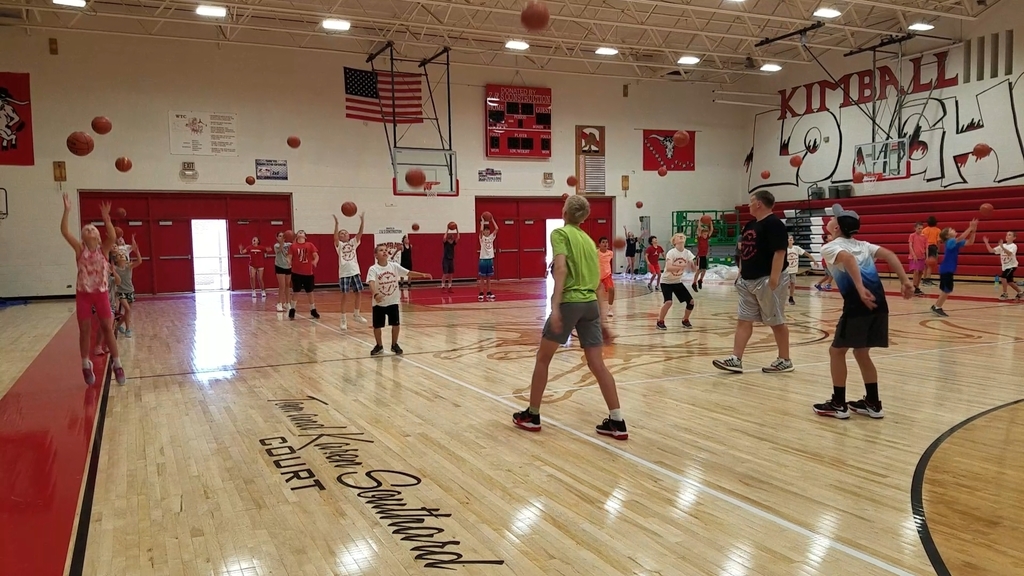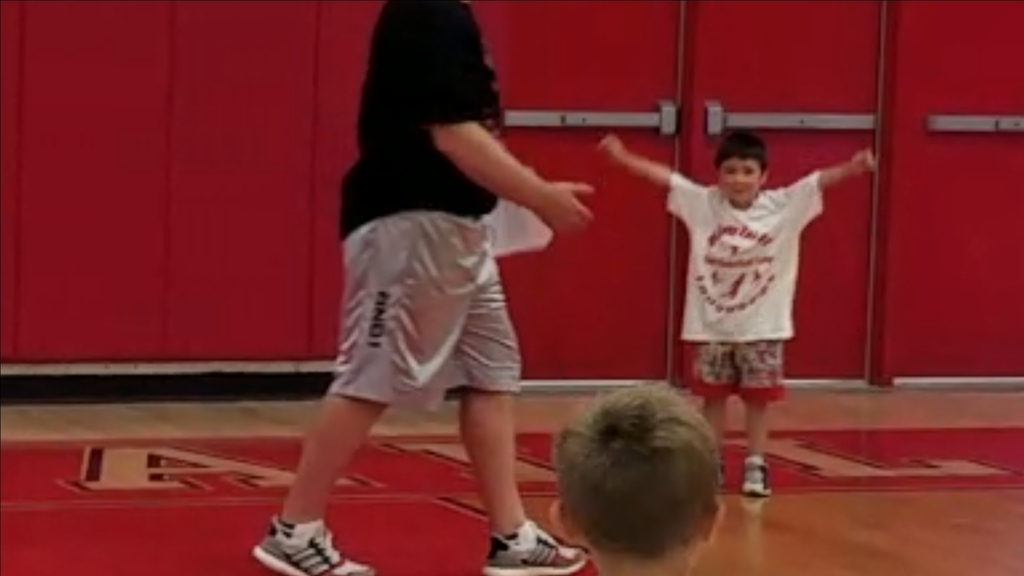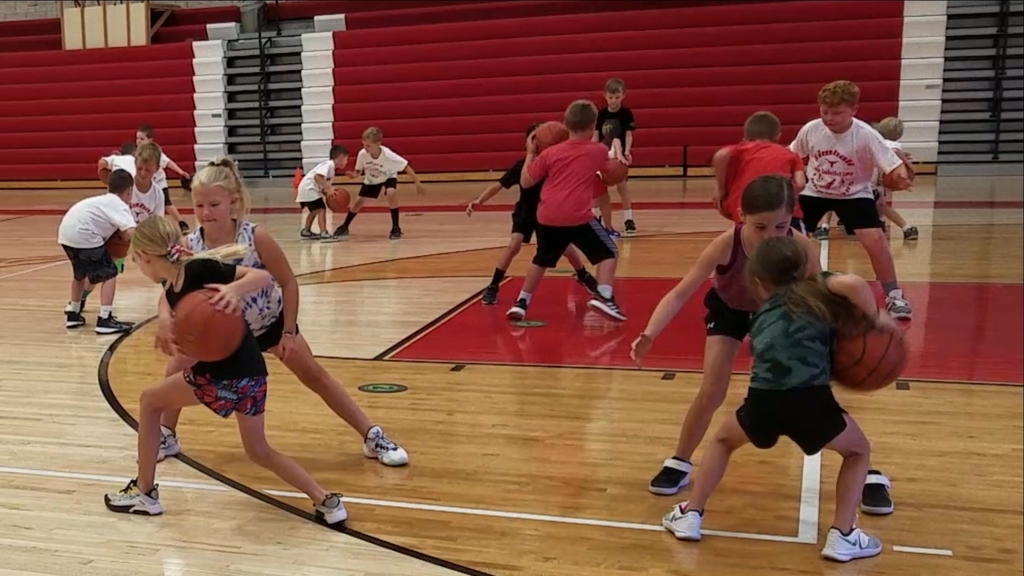 Junior high summer strength and conditioning Starts Monday at 10 AM at the high school weight room. If you did not fill out a registration form please come a little early and get one filled out so we have a sign permission slip.
Hey Longhorns Football Family!! We are going to make a change to our schedule for the high school football camp next week. We will not start until Thursday morning right after Weights. We will then go Friday morning at 8 AM, each of these sessions will last about 2 hours. I am hopeful that this will get some guys there that we're not gonna be able to attend earlier in the week. This is pretty much our only window of opportunity to get a Headstart on our season. Please try to be there if at all possible! If you have any questions contact me at 308-539-5880
Kimball FFA Chapter Meeting July 19 5pm-8pm at Lake Oliver Swim Area. Incoming 8th graders are welcome to attend. Hot dogs, drinks and smores provided by the chapter. Bring a chair and a swimsuit. Contact an FFA Officer or Mrs. Wheeler with questions. 307-575-3286.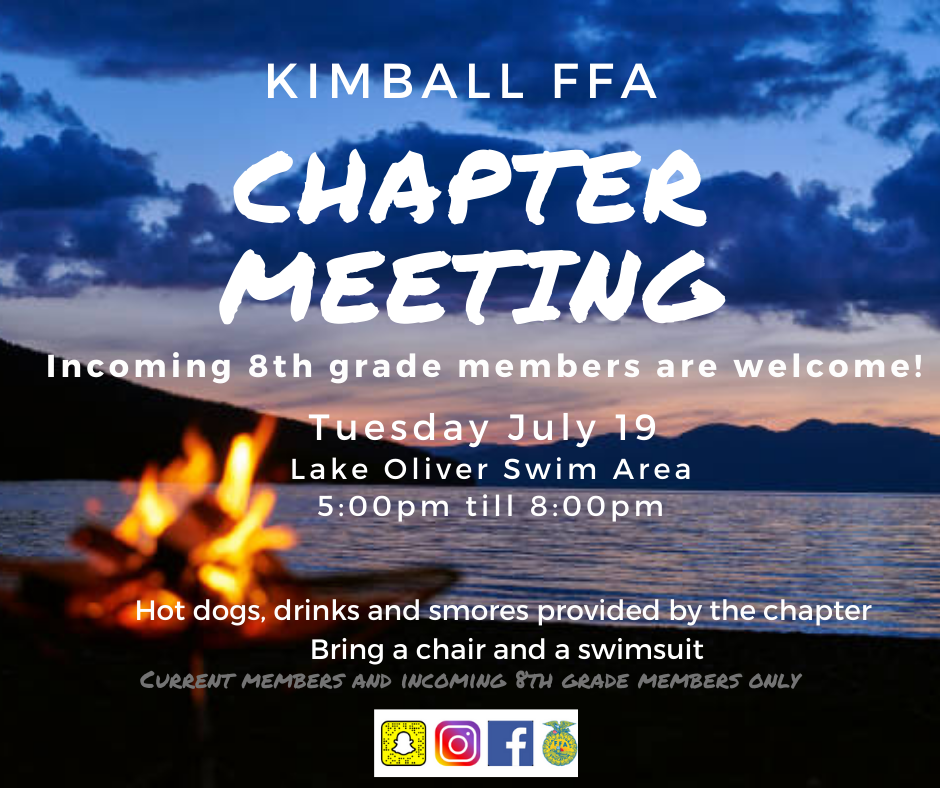 JOB OPENING: Kimball Public Schools is looking for a 7-12 Library Aide for the 2022-23 school year. If you are interested in the 7-12 Library Aide position or would like more details, please contact Superintendent Trevor Anderson at:
tanderson@kpslonghorns.org
or (308)235-2188.

Alert! Kimball Public Schools has been made aware of individuals selling raffle tickets purportedly to raise funds for KPS student organizations. There have been NO student organizations at KPS raising funds by selling raffle tickets this summer. We value and appreciate the support of our local businesses and patrons and would like to apologize to anyone who purchased these tickets under the guise of supporting our student organizations.

Day 2 of our Youth Basketball Camp and we had blast!! Kids were learning how to be mentally tough by focusing on the things they can control and not so much on the things they can't. Great job today campers and look forward to doing it all again tomorrow!!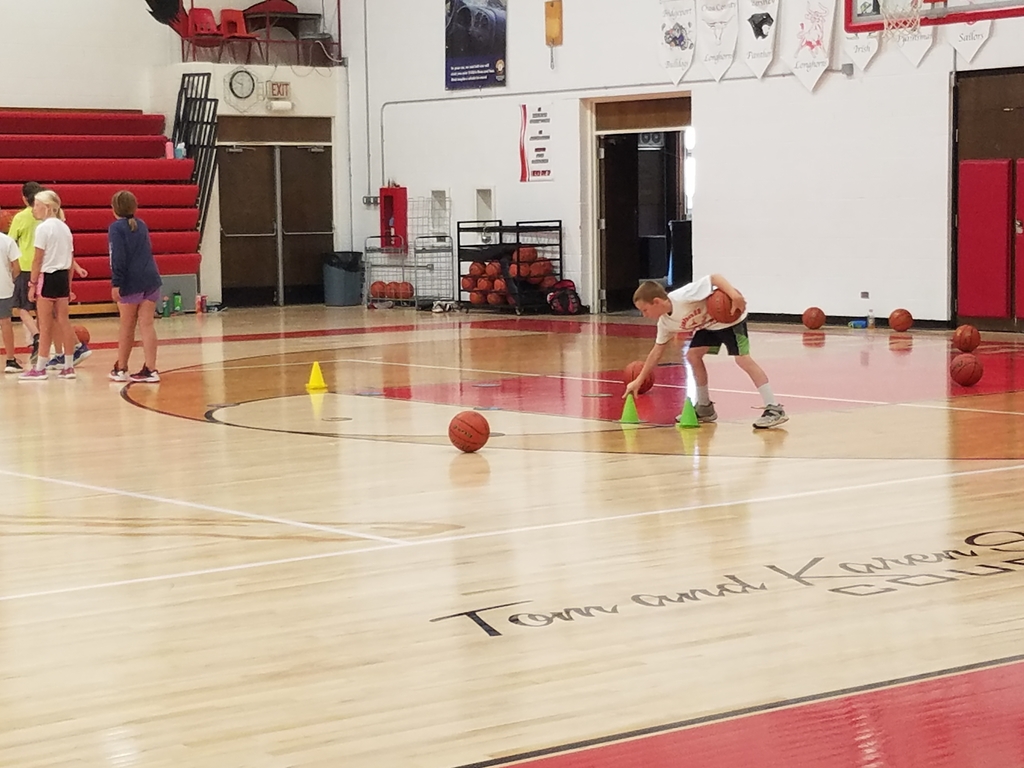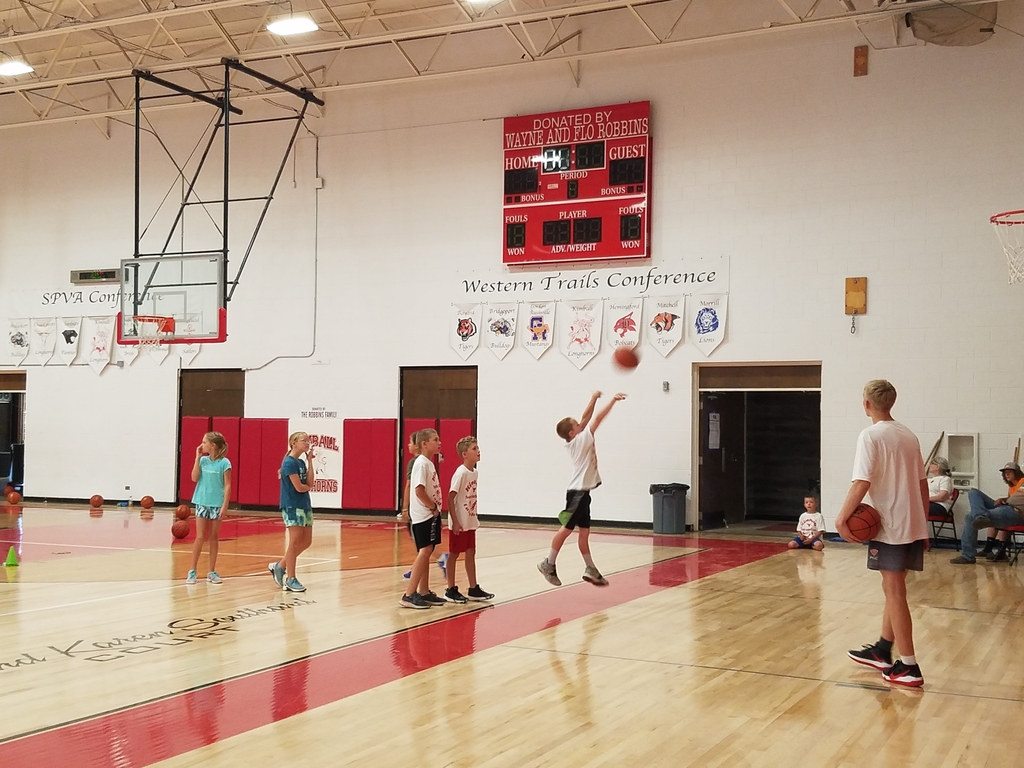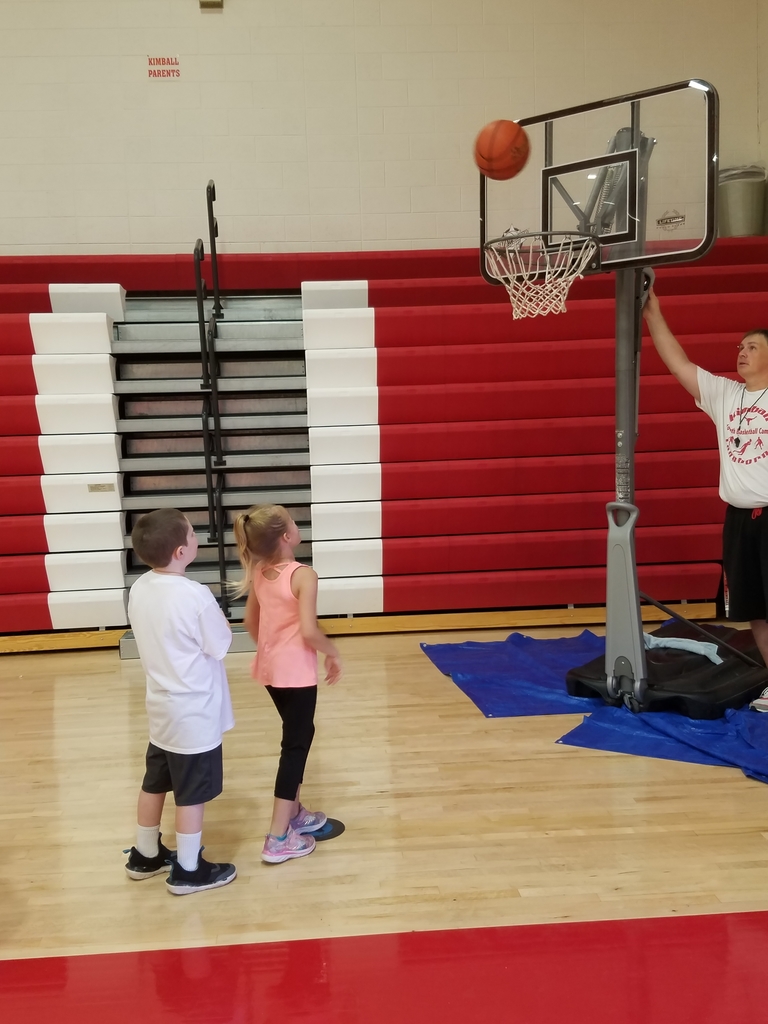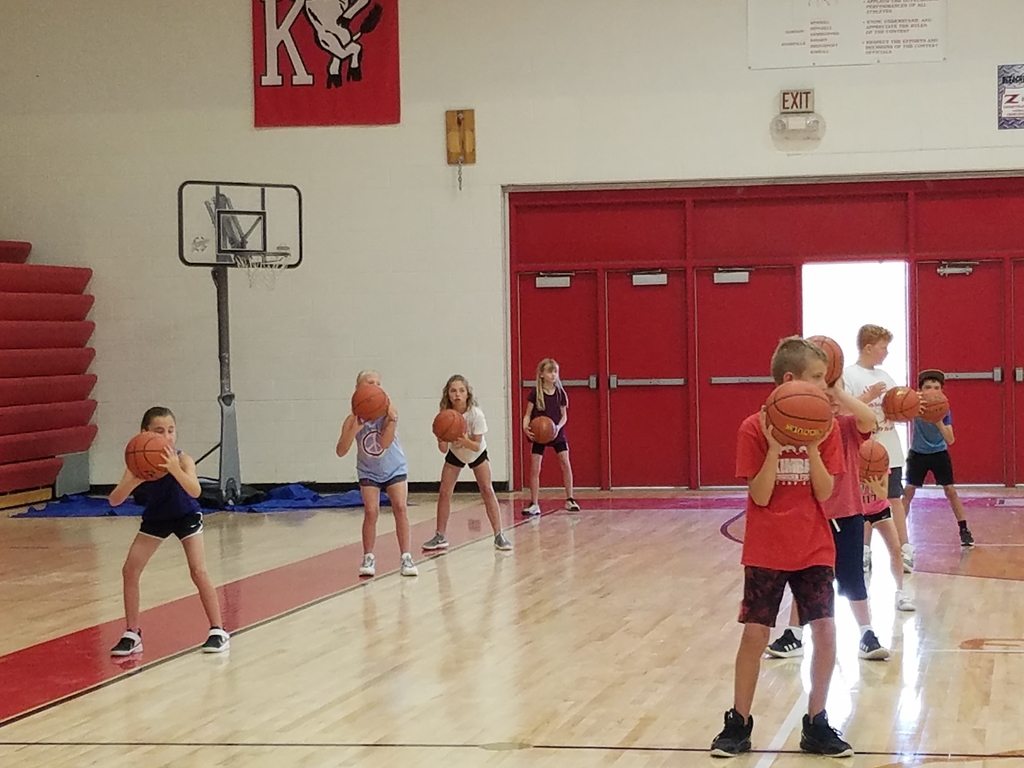 We had a great time working with our future athletes today at our Youth Basketball Camp. 55 campers total between the morning session and afternoon session. Keep it up Longhorns!! #LonghornPride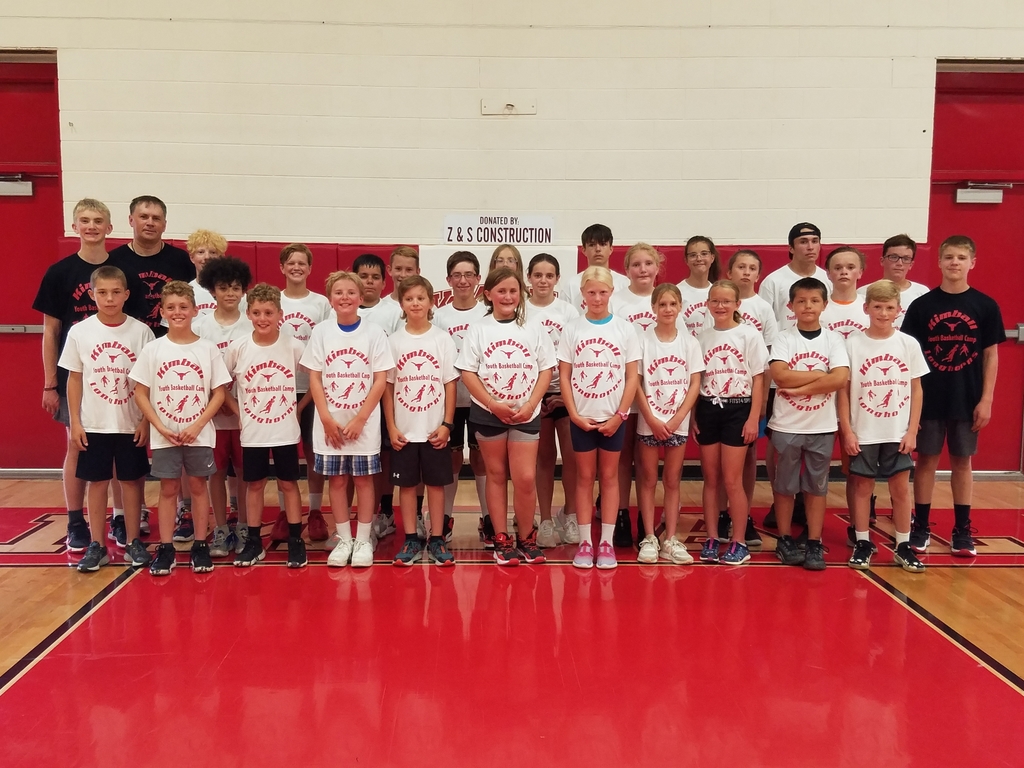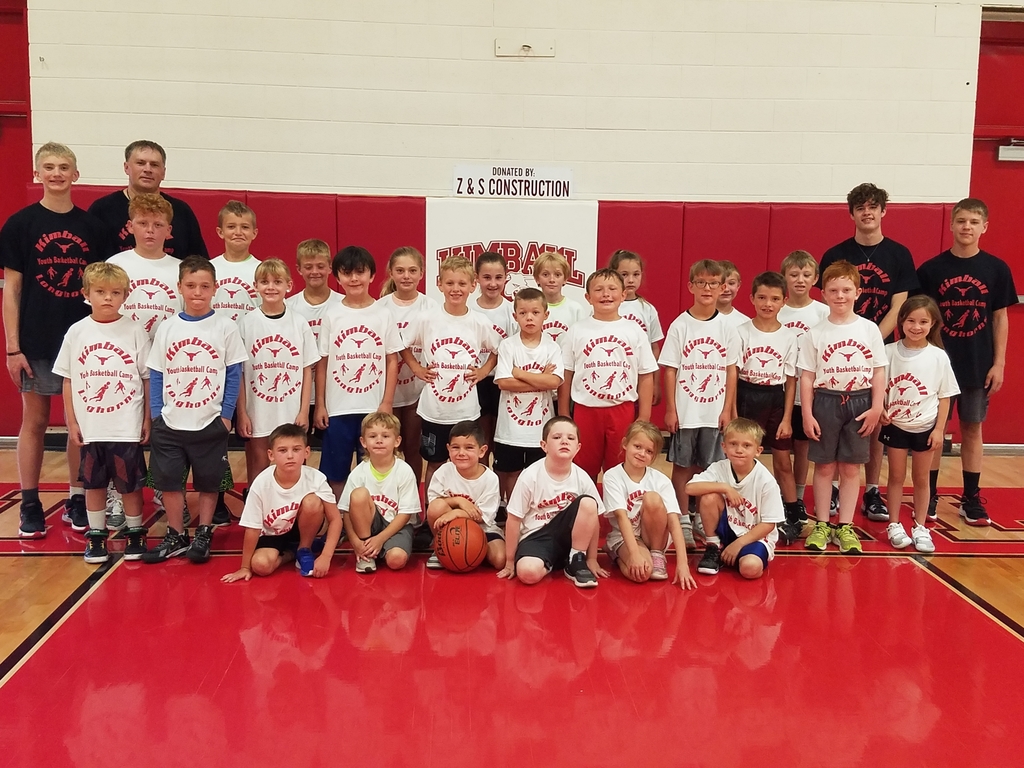 Any Jr. High/High school student who is planning to go out for Cross Country in the fall Coach Johnson will be at the high school tomorrow morning and Mon-Thurs next week from 7:30-9:30 on the east side. Come for the hour opposite of what you attend weights!
ALSO!! I want to remind you that we do have evening sessions available if you are not able to make the morning sessions. Please contact Coach Howitt if you wish to use this opportunity!!
TO MAKE A CHANGE, YOU HAVE TO DO THINGS DIFFERENTLY!!As we go onto the second half of the summer I want to encourage all Longhorn athletes to get to the weight room. Summer weights is different and necessary!. Contact Coach Howitt if you have any questions. #LonghornStrong
Hey Longhorns! Tomorrow will be a great day to come check out the improvements in the weight room and get rolling on the summer weights workouts! A huge thanks to Gene and Justin Mohr and Waylon for all their work and getting the turf installed in the weight room!We have boys on the early session the rest of this week. Can't wait to see you there! #LongHornStrong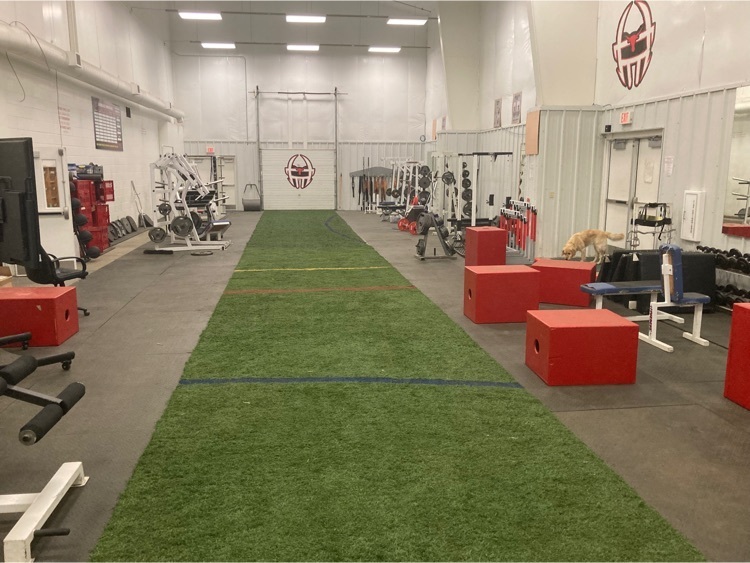 Hope everyone had a wonderful and safe 4th of July!! Just a reminder that our Youth Basketball Camp will start tomorrow, Wed. July 6th - Fri. July 8th. Currently we have 52 kids signed up. However, if you would still like to have your son or daughter join us, please just show up 15 minutes early and we will get them registered. 1st-4th grade 10-11:30 am & 5th-8th grade 1-2:30 pm. Please contact Coach Miller for any questions at
cmiller@kpslonghorns.org
or at 308-230-0541.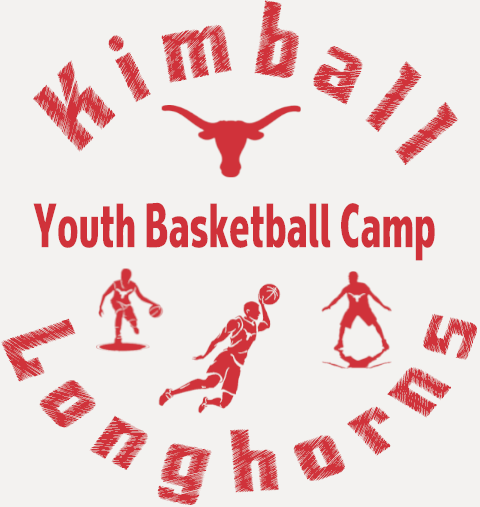 Breakfast and lunch will continue to be served at Mary Lynch through August 5th. Check out our menus for the coming weeks. Children 18 and under eat for free. Breakfast - 8:00 AM to 9:00 AM Lunch - 11:30 AM to 12:30 PM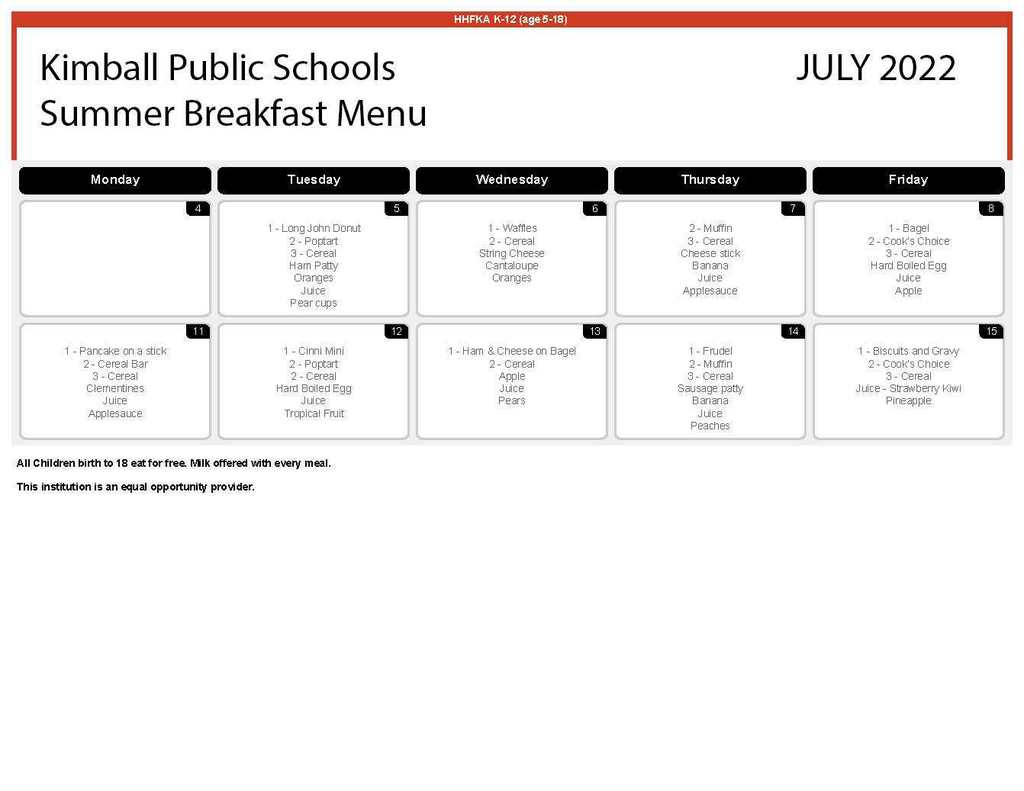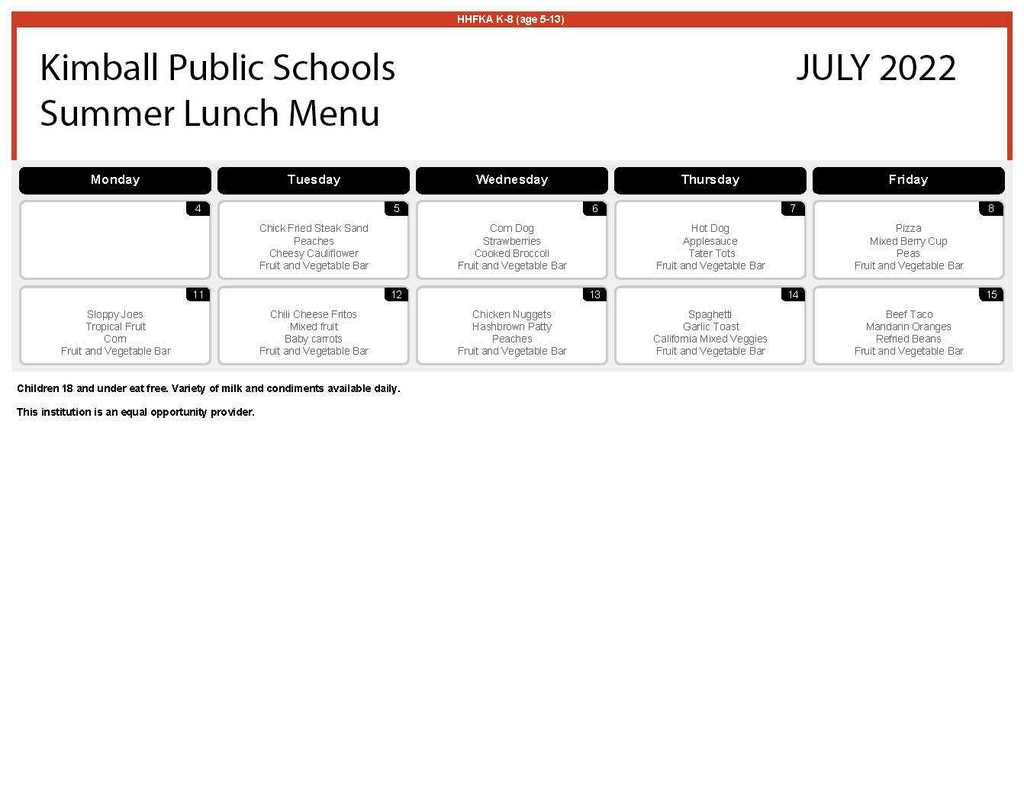 The Cheerleaders are still cooking hotdogs at Gotte Park! Come out and get some lunch.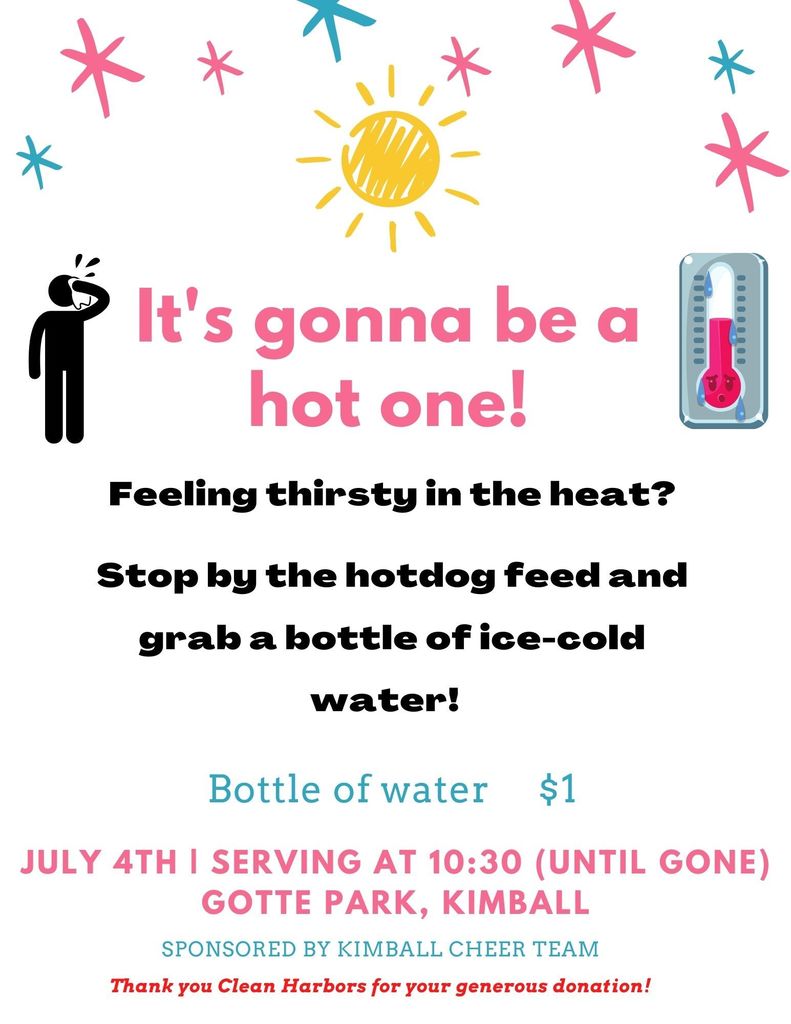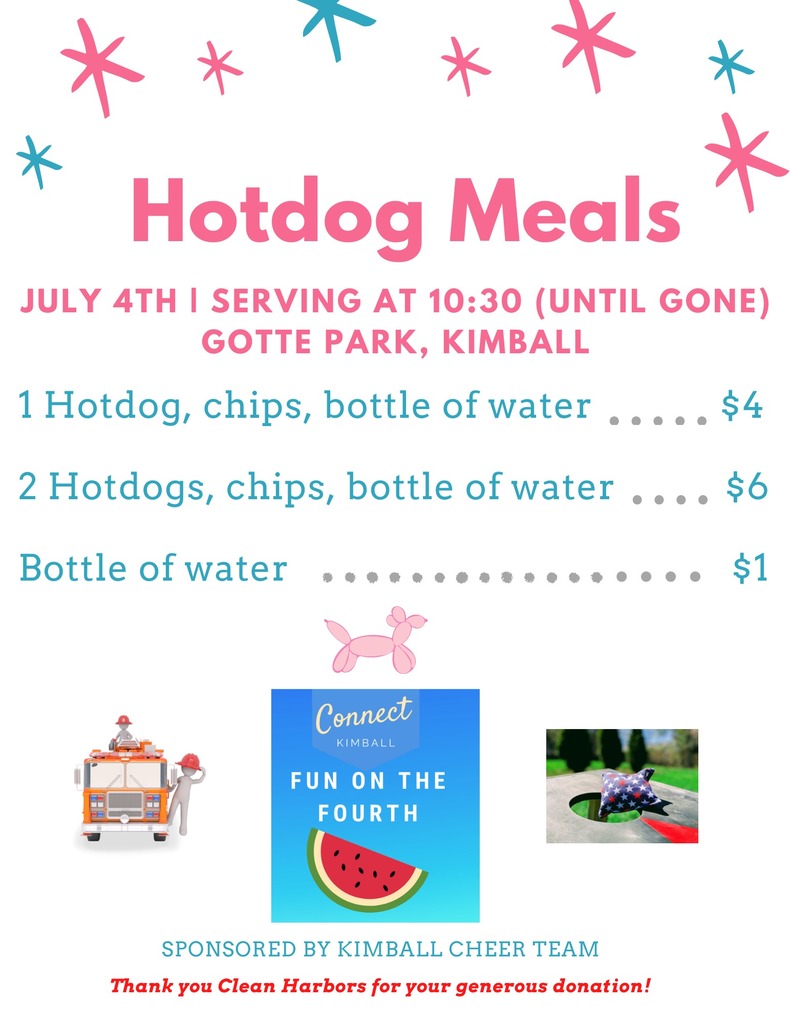 Longhorn football camp! Hi school football players will have football camp starting July 11 through the 14th. Junior high football players will have camp on July 18 and 19th. We will have our junior horns camp for 2nd through 6th grade on July 20. Look forward to seeing you there! #TheBoysAreBack