Love and Logic parenting classes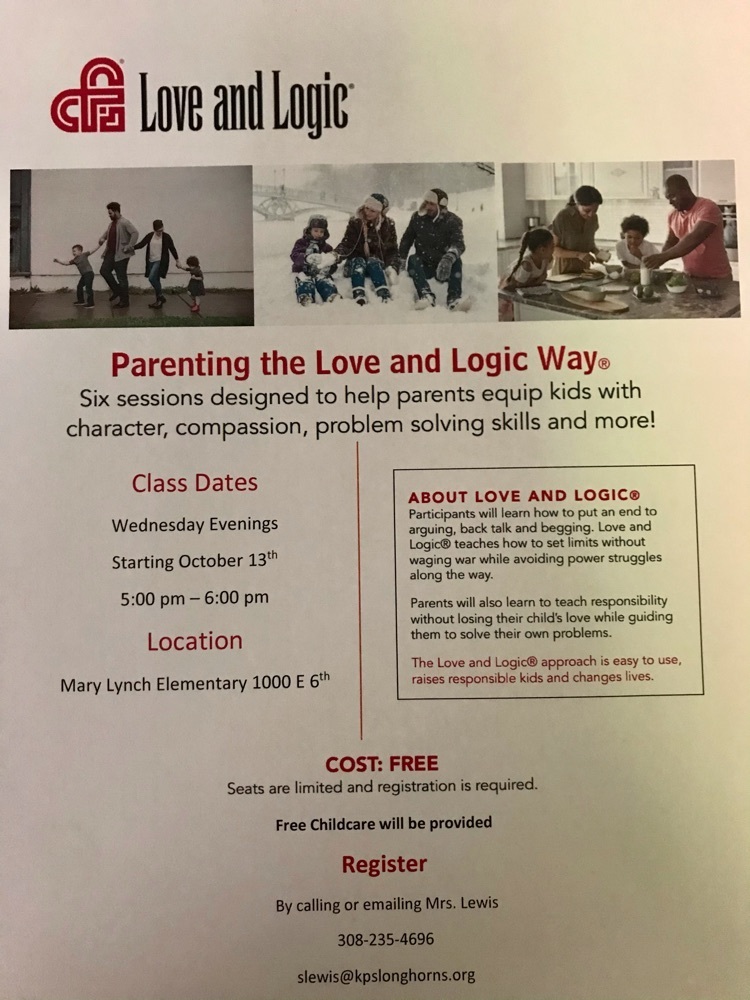 The Junior High Lady Longhorns played in Gurley yesterday. We came back with a victory against Banner County but lost in a good game against Leyton. #LonghornPride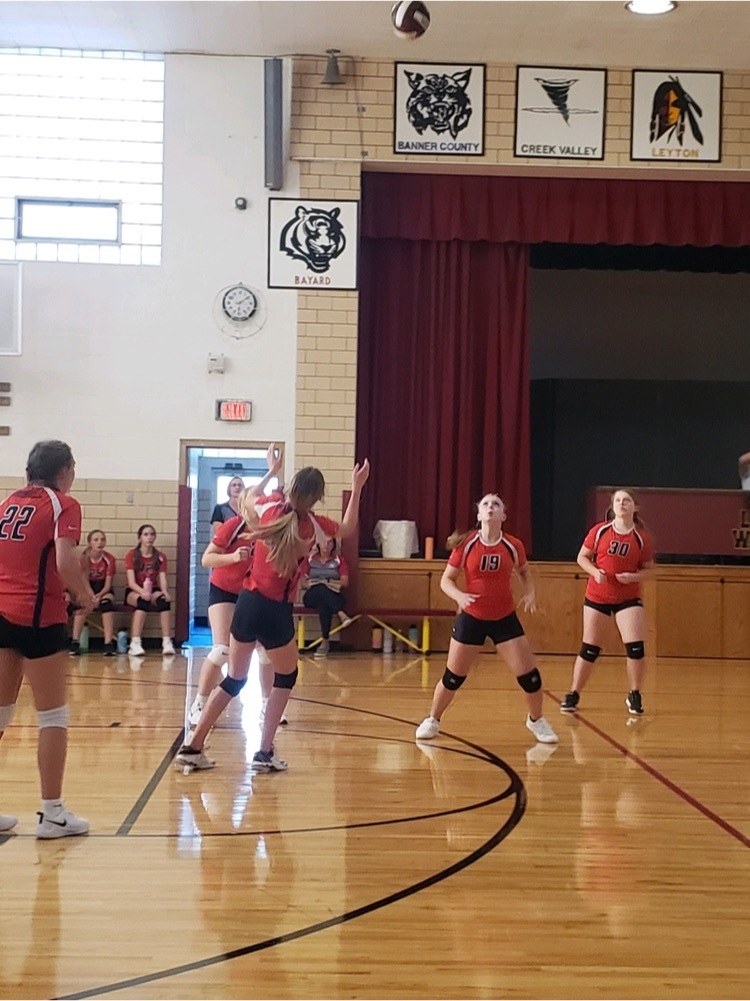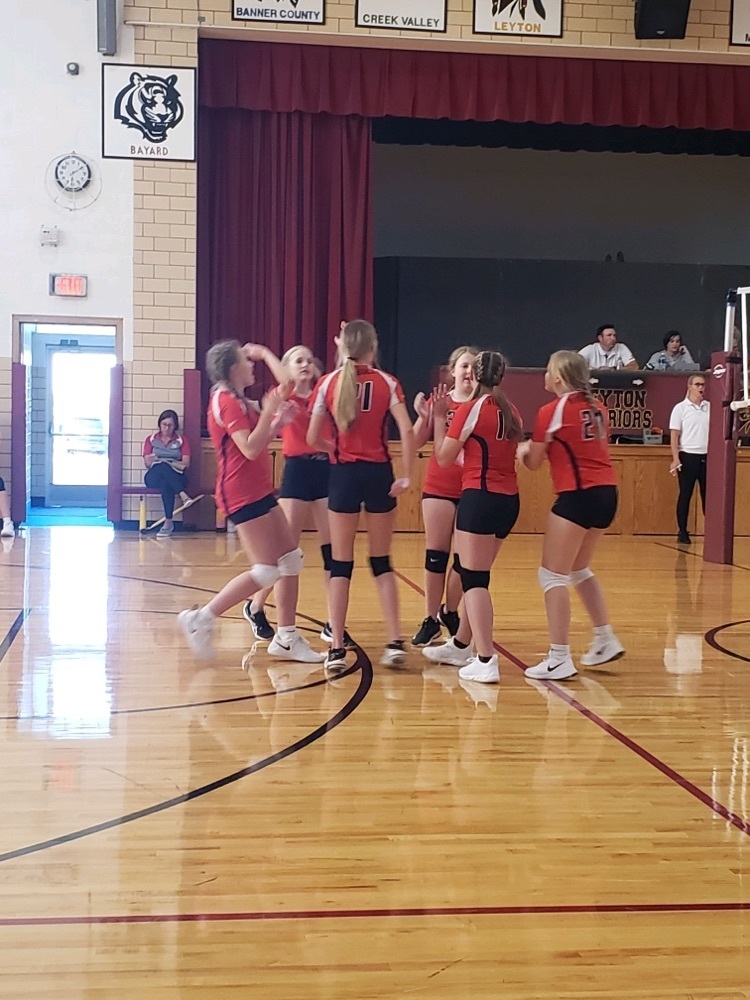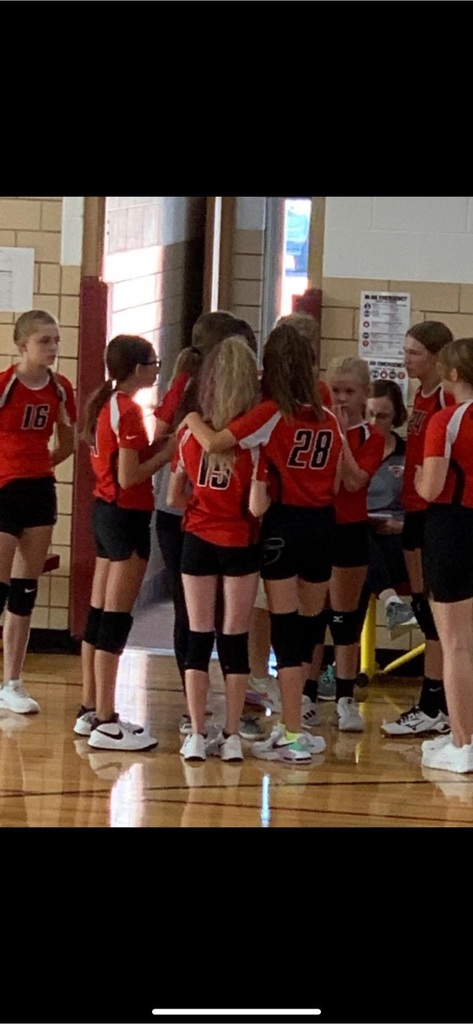 The Kimball Jr. High football team fell to a nice Bridgeport team by the score of 44-6 tonight. The B team got the win with a score of 26-6.
Junior High volleyball last night! Both A and B team won! Come watch them play again tonight in Gurley at 4:45 PM. #LonghornPride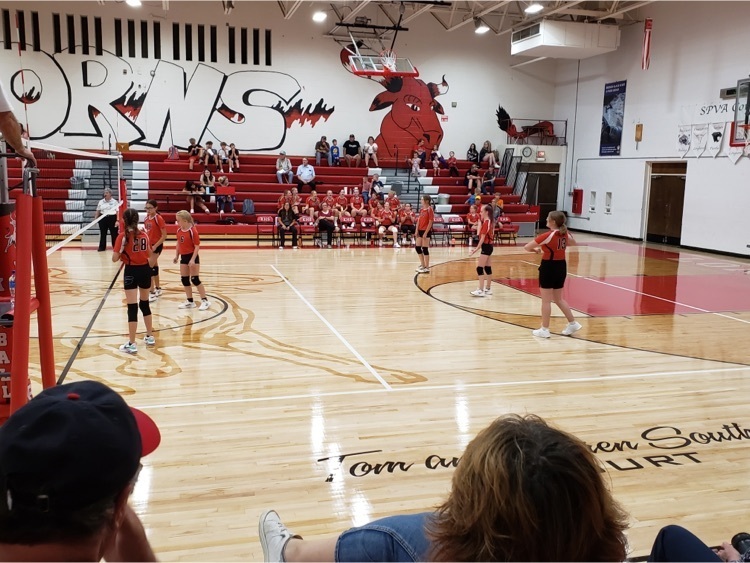 LONGHORN CAFE - Sept 27th, 6pm Come join us for our first Longhorn CAFE(community and family engagement) on September 27th at 6pm in the high school student center. Clean Harbors will be our guest speaker and will provide us with the most updated information on their new expansion in Kimball. Along with Clean Harbors will be our school principals with an update on the new school year. Clean Harbors and our high school Food Classes will provide us supper while we enjoy some round table conversations about our community. Come join us for great food and conversations!
The KPS Board of Education budget hearing and regular meeting will be held at the Kimball County Transit Service building, 233 S. Chestnut St., Kimball, NE, at 6:00 PM. We will also be live streaming the meeting on the KPS Youtube Channel. Link to channel;
https://www.youtube.com/channel/UCv264GMMqgRlubQcAFVe1RQ
TIME CHANGE… Jr. High football team will play in Bridgeport at 5:00 p.m. on Tuesday September 14th.
Any American History or Civics student that attends this event tomorrow will receive bonus points.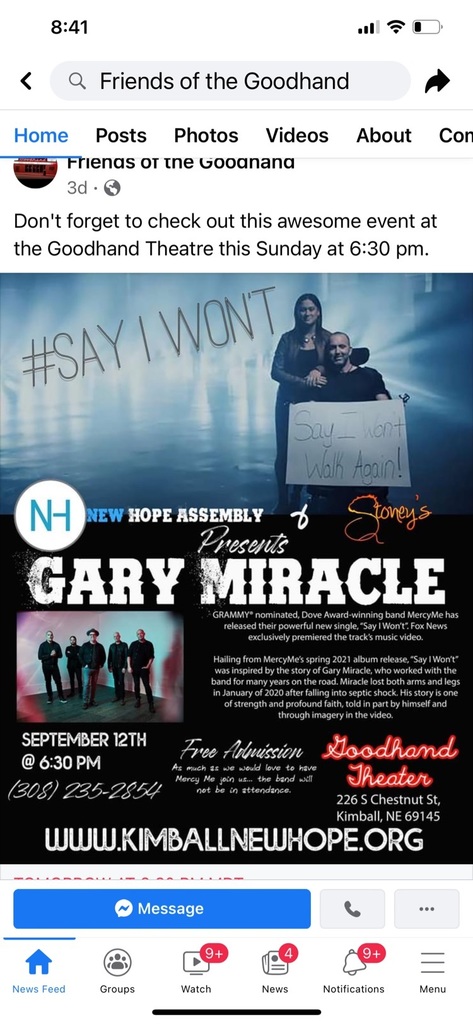 I am so proud of each and everyone of our cross country runners! Despite running in 100 degree weather these kids gave it their all. Chantel Malson placed 9th, Braxton Miller 2nd, and Trey Cook 5th. Proud to be a Longhorn! #LonghornPride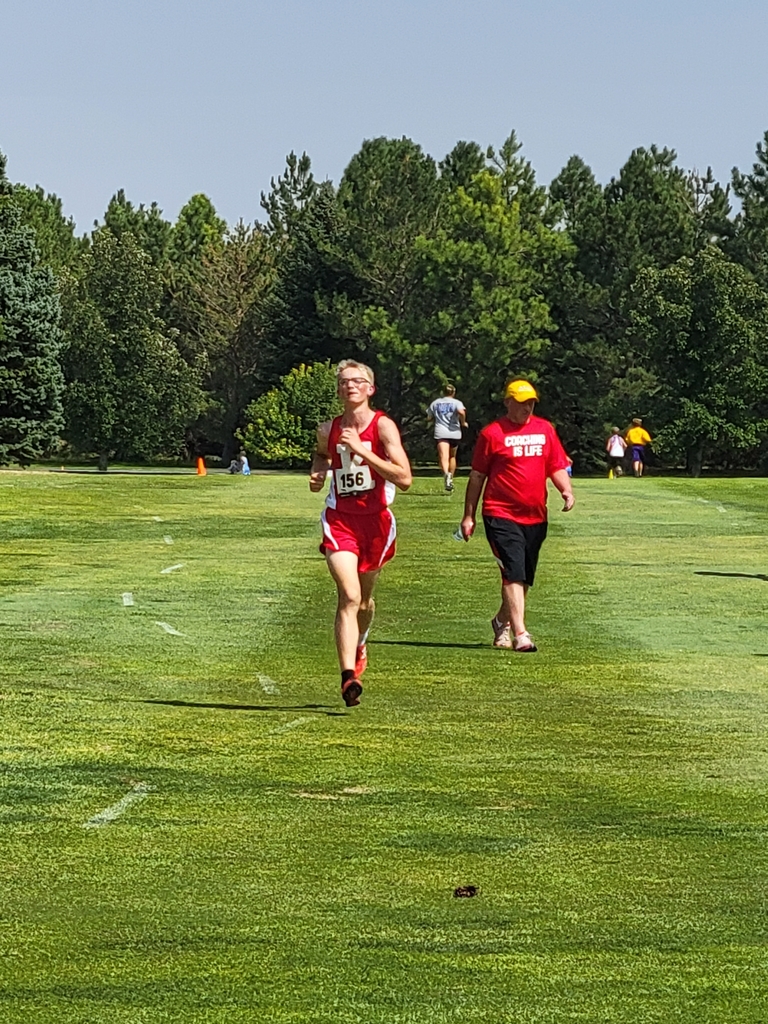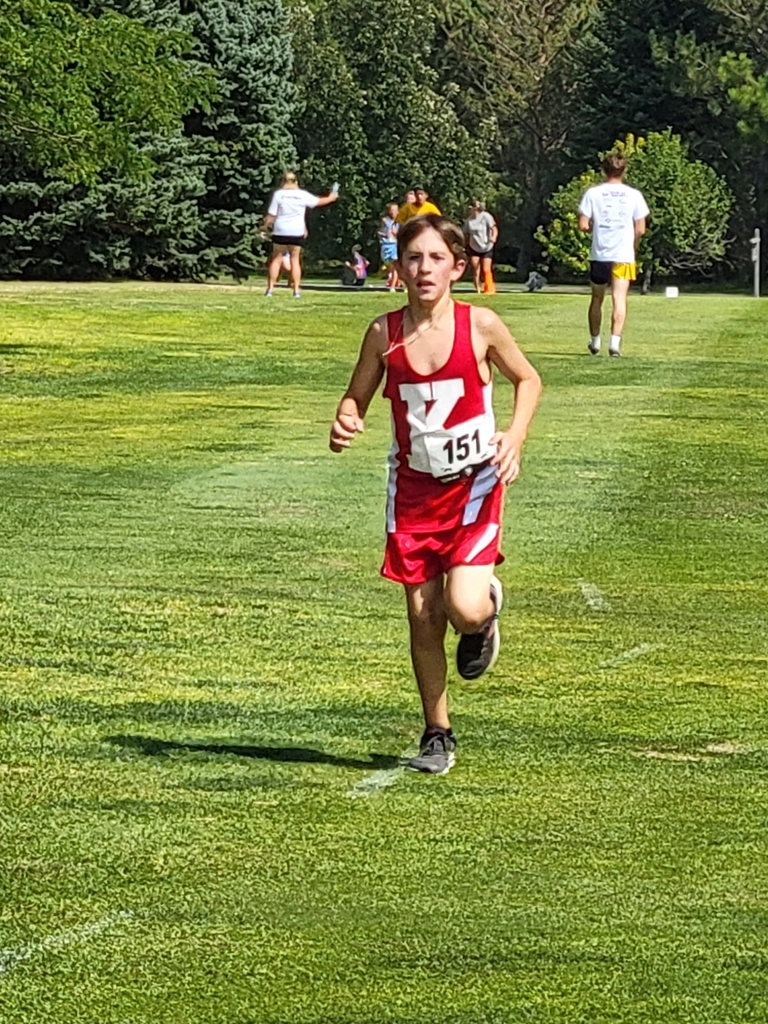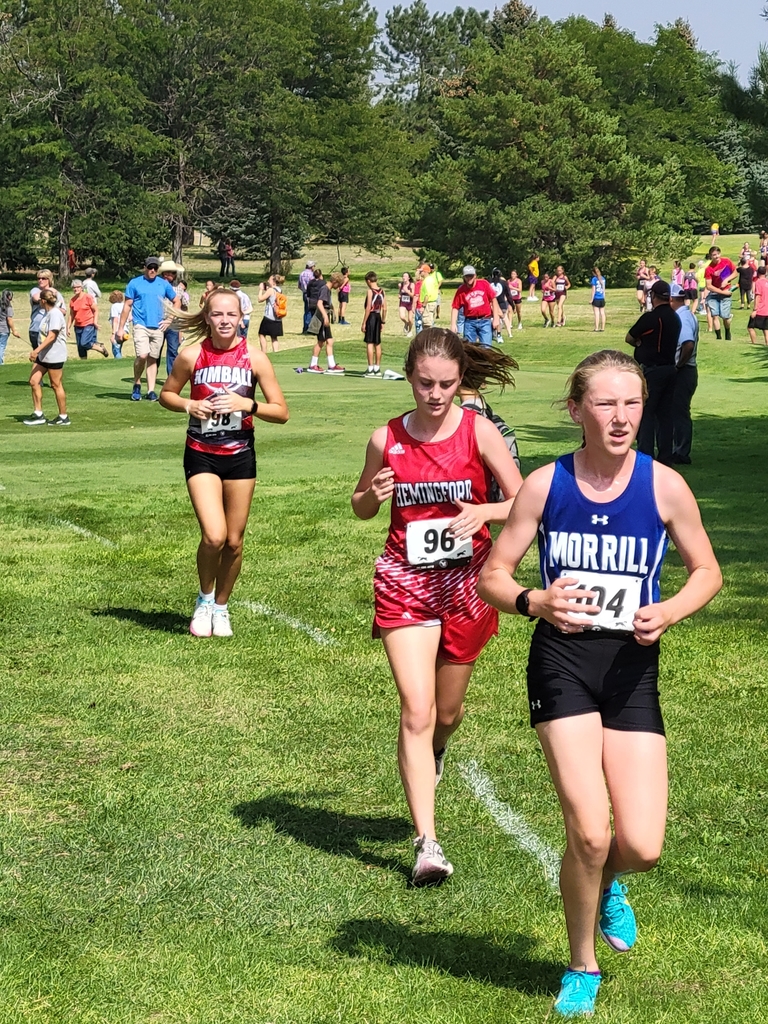 This past week in art classes students finished up learning about how to create an interesting composition in photography and art. Here are a few photos being displayed at the Jr./Sr. High School in the student center.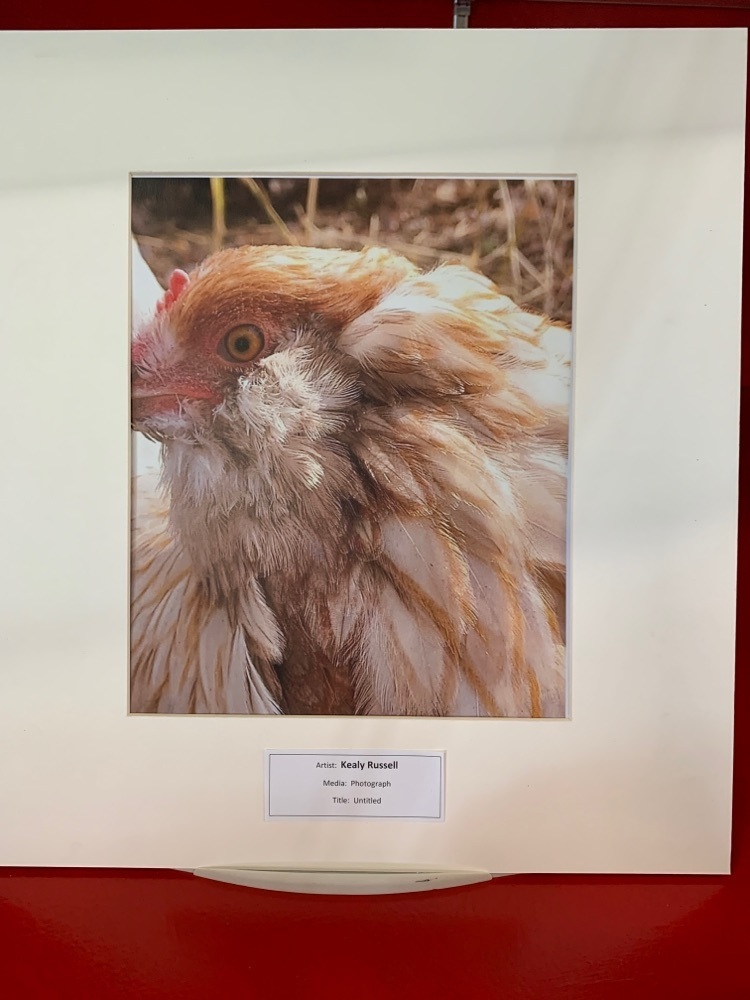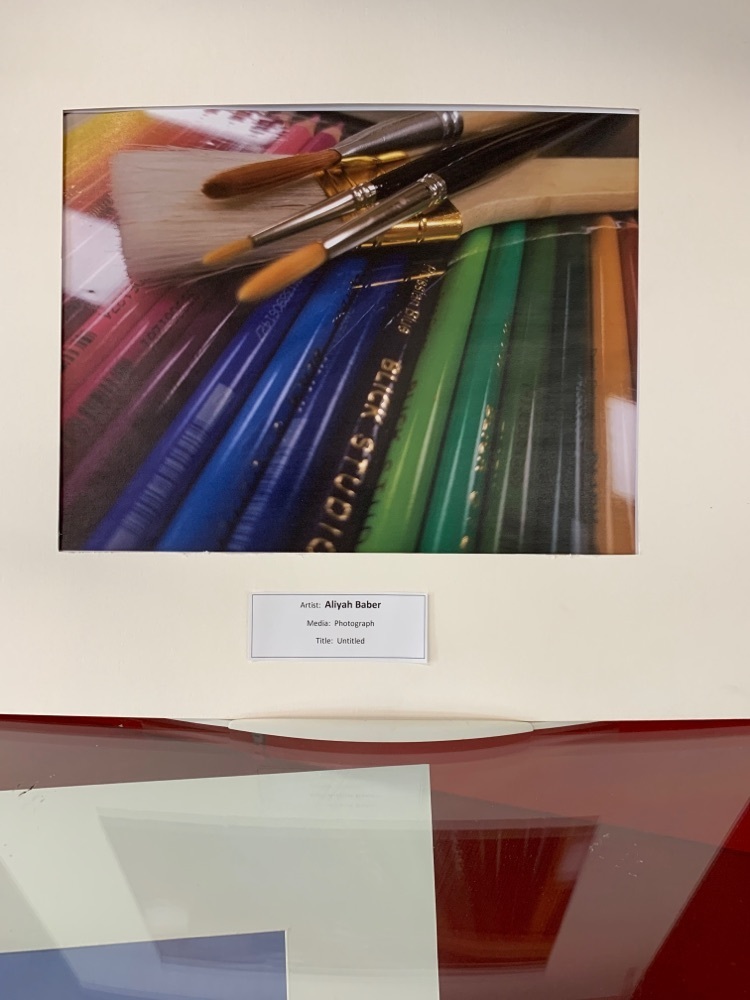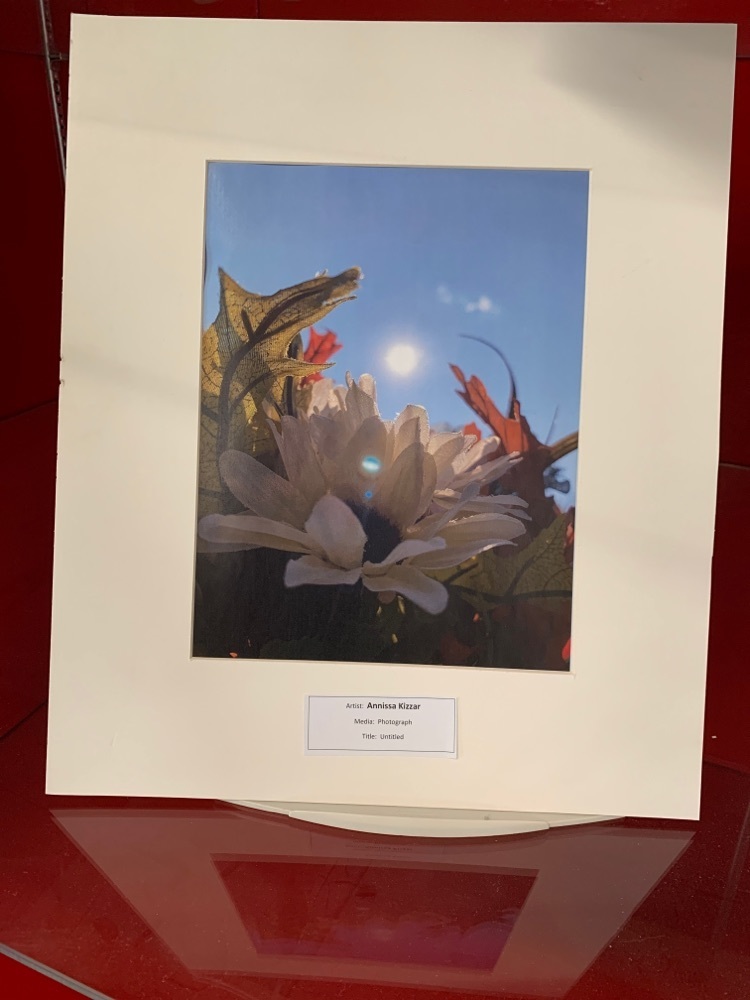 Finger painting in Pre-K! #LonghornPride #PreKRocks #BaaaBaaaBlackSheep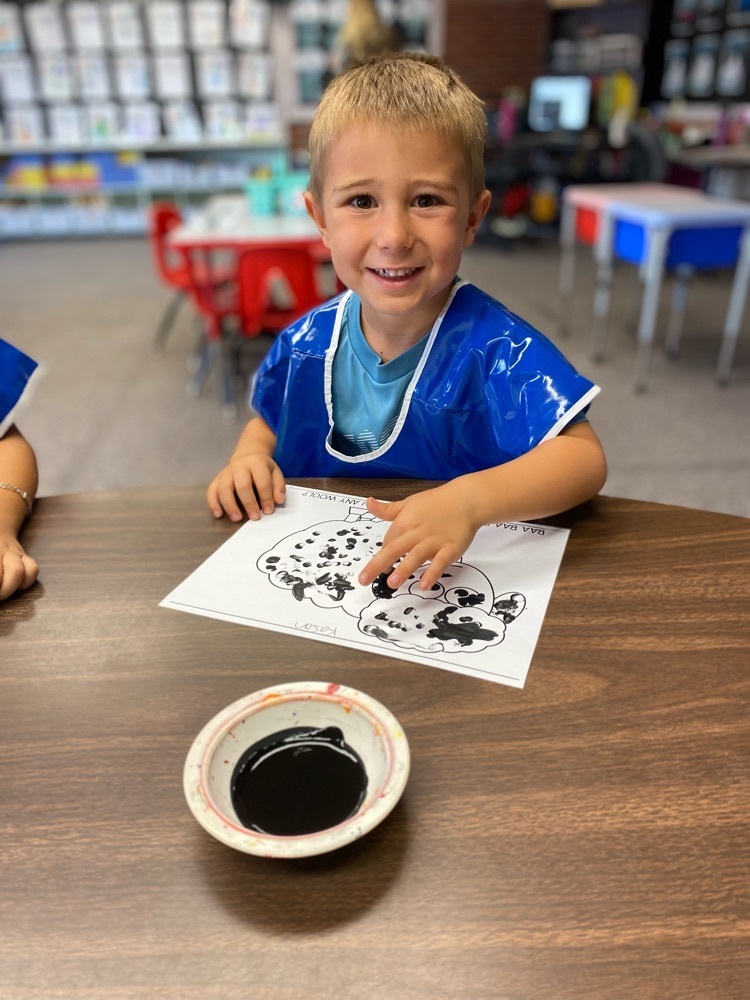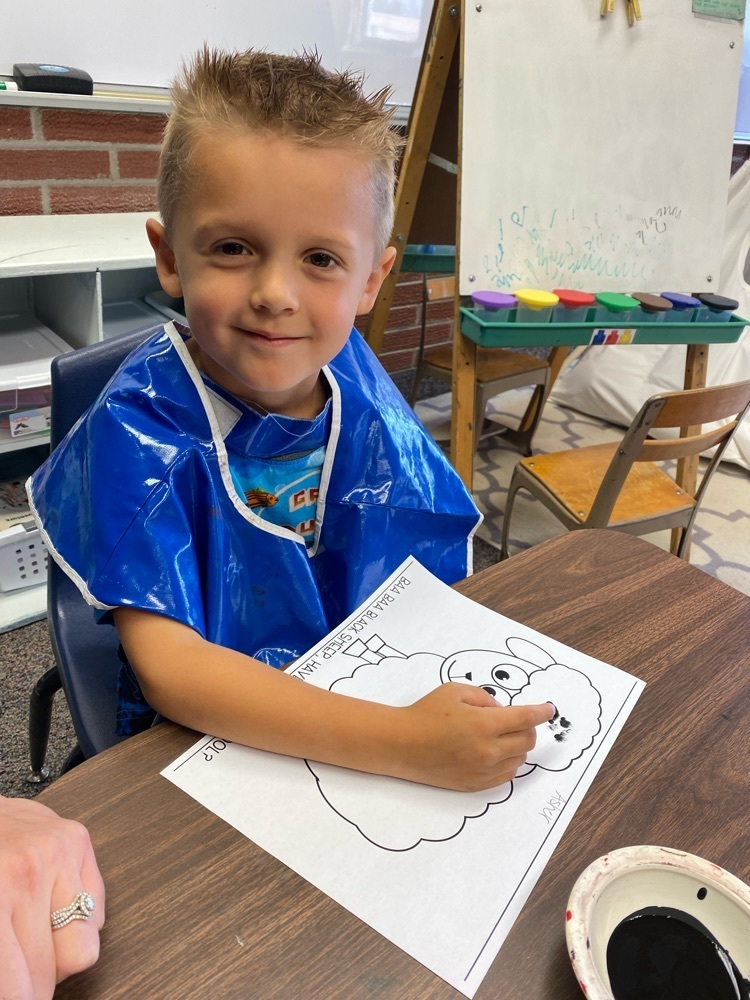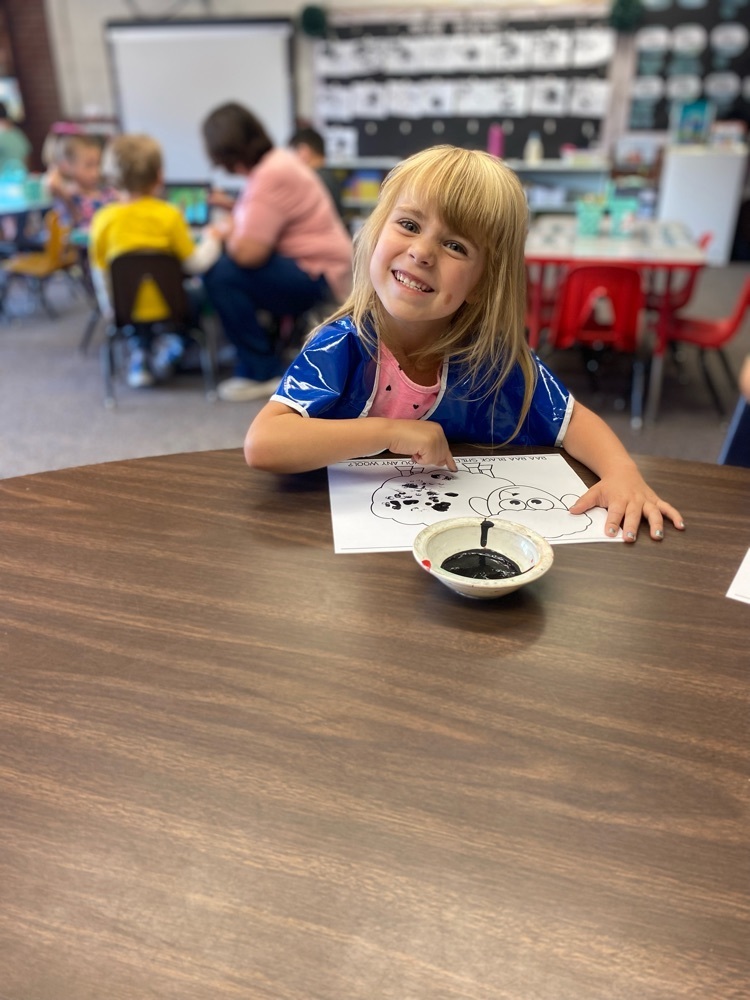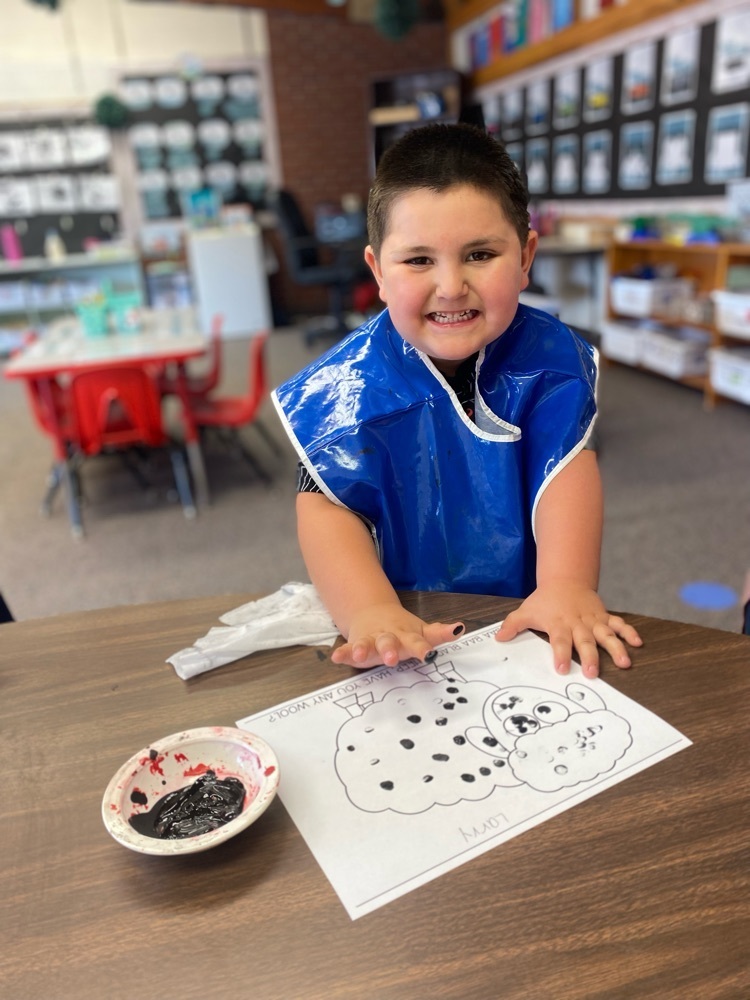 Finger painting in Pre-K! #LonghornPride #PreKRocks #BaaaBaaaBlackSheep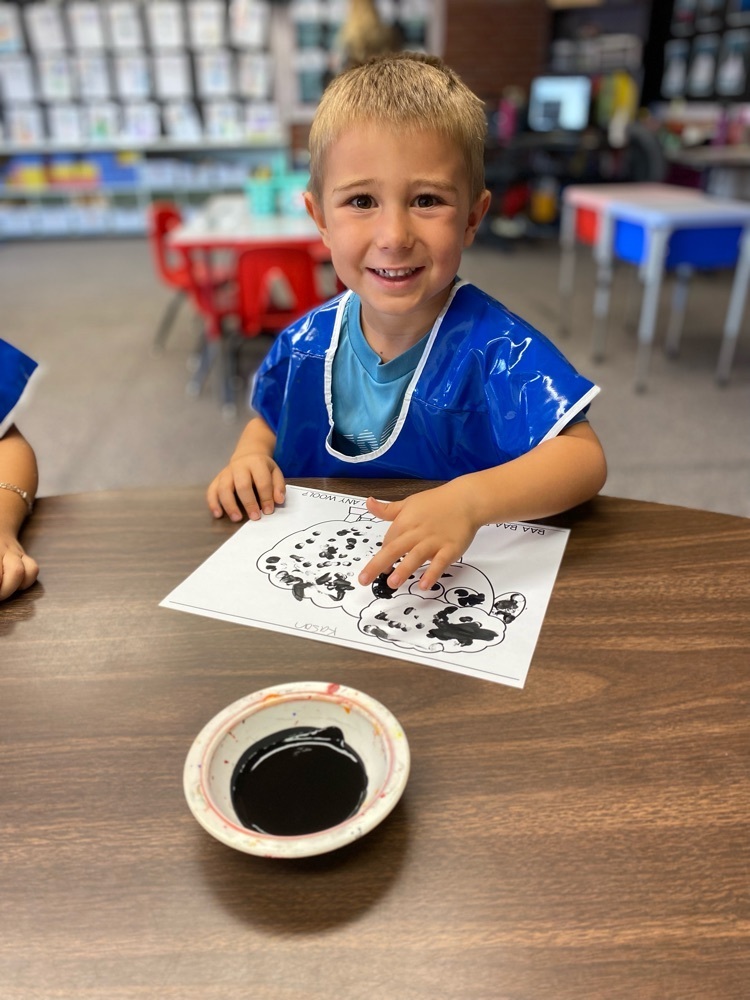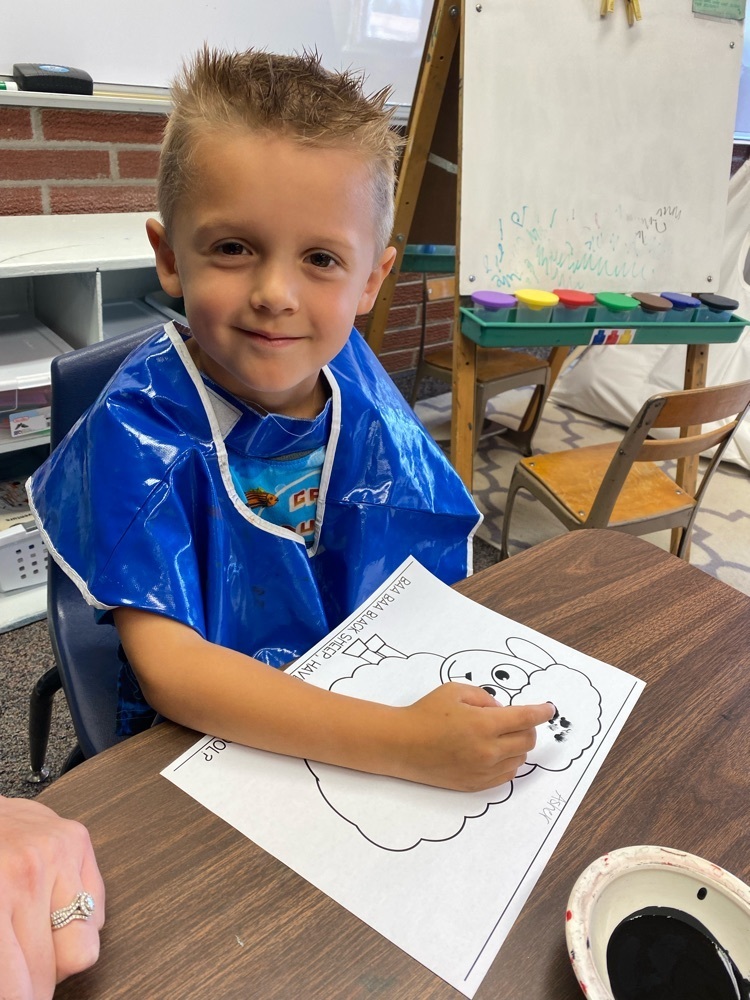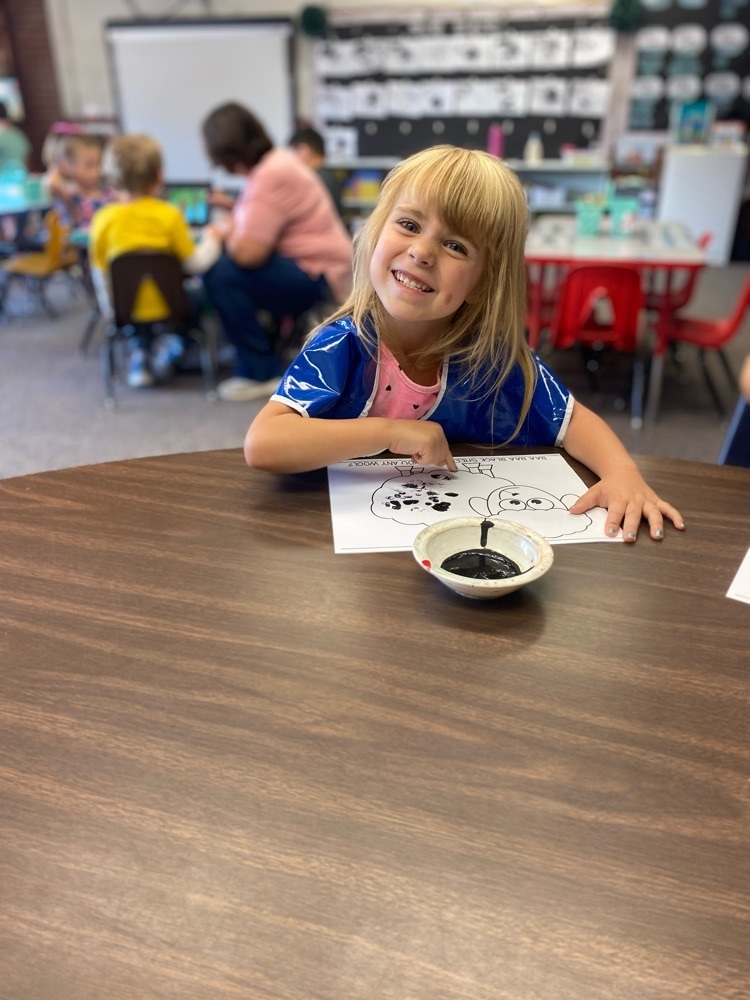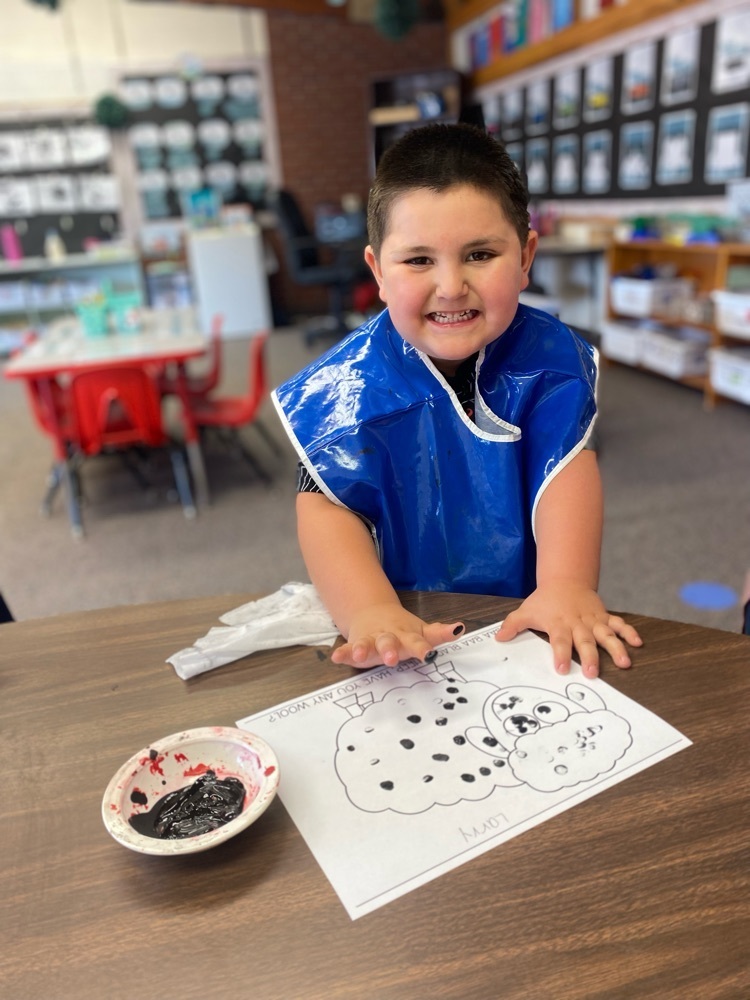 Come out and support our Junior High and High School Cross Country teams at our home meet today at the Four Winds Golf Course starting at 1:00.
Congrats to Payton Wise for placing 2nd and Katie Heeg for placing 5th in the Mitchell invite today! Also great job to Mariana for improving her score from last week! #longhornpride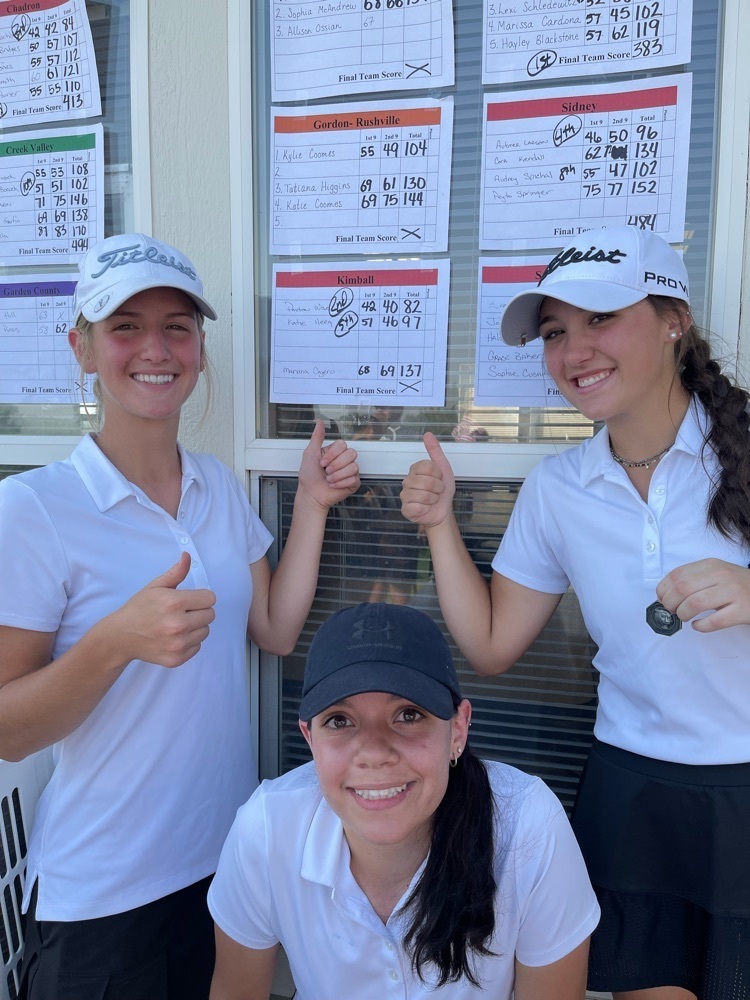 KHS students visited WyoTech today.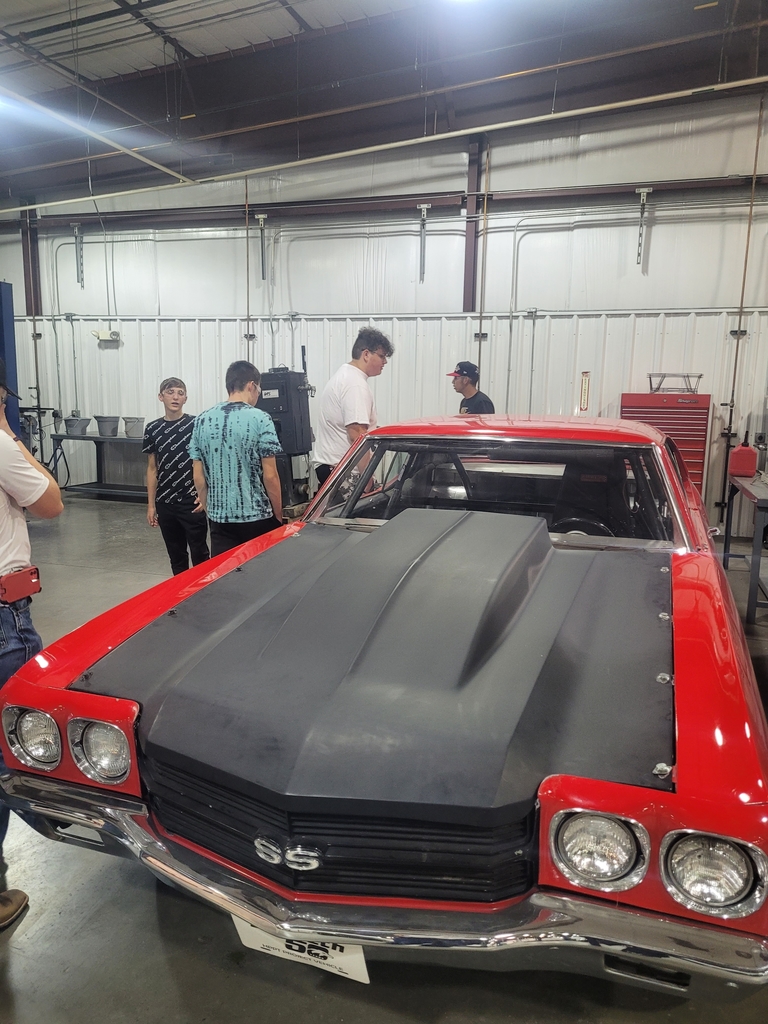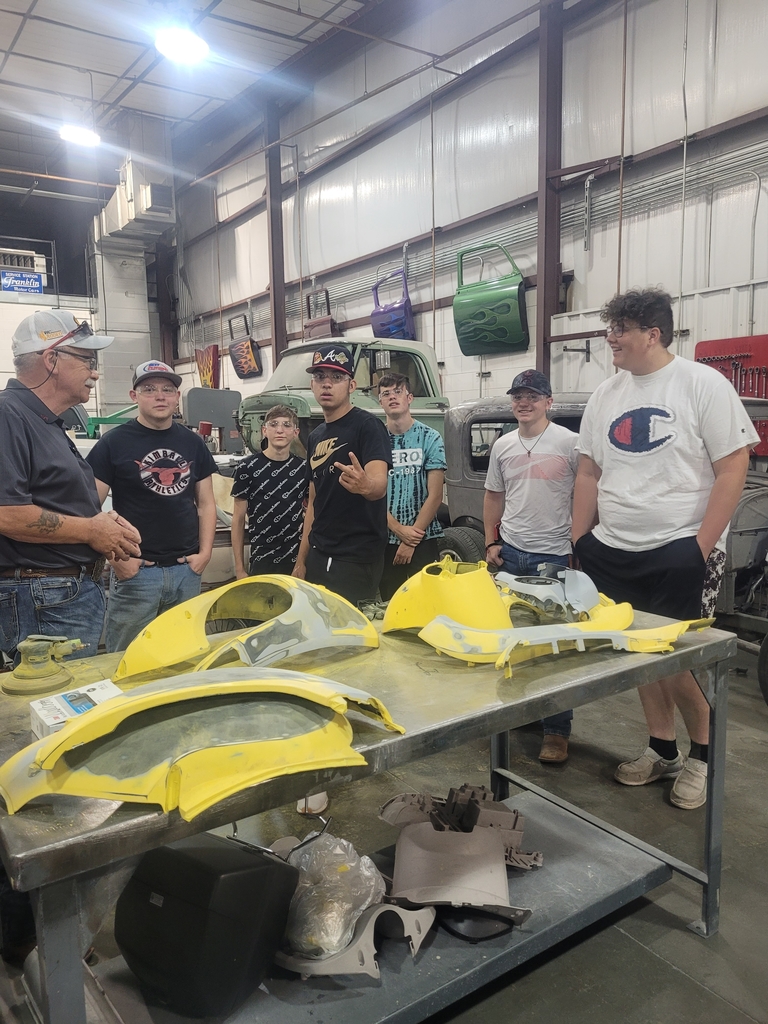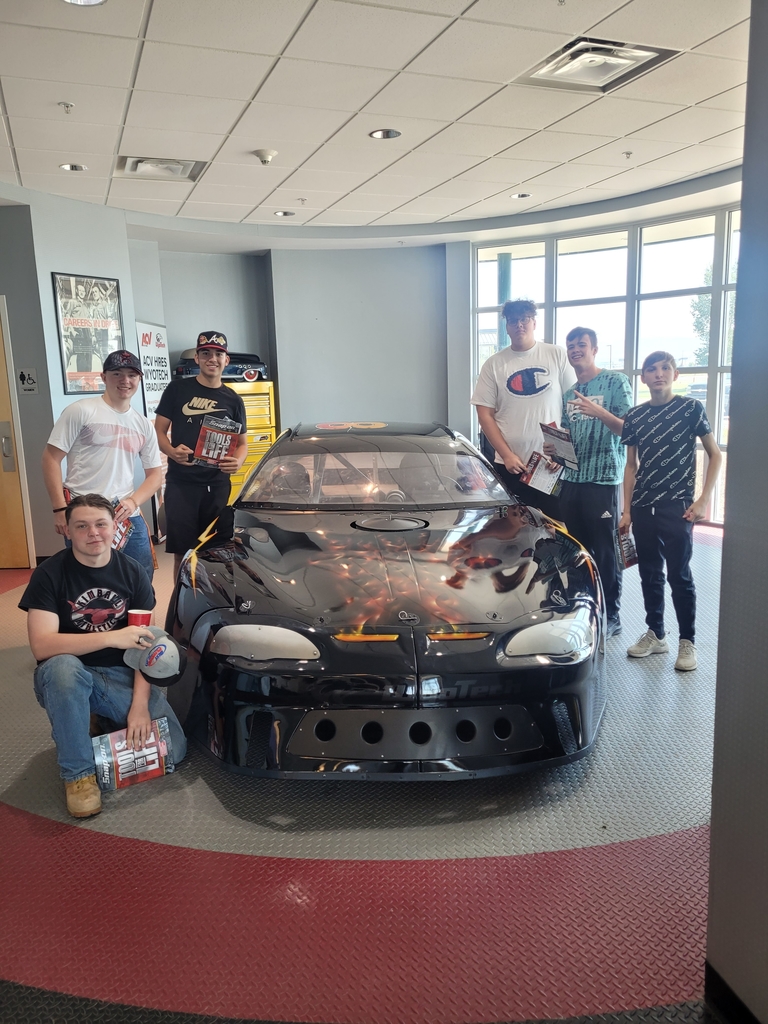 Good luck to our Lady Longhorn Volleyball Team this evening at the Mitchell Triangular! If you are unable to make the matches, you can watch them by following this link:
https://striv.tv/channel/mitchell/
#LonghornPride
Golf girls in action at the Mitchell invite today #longhornpride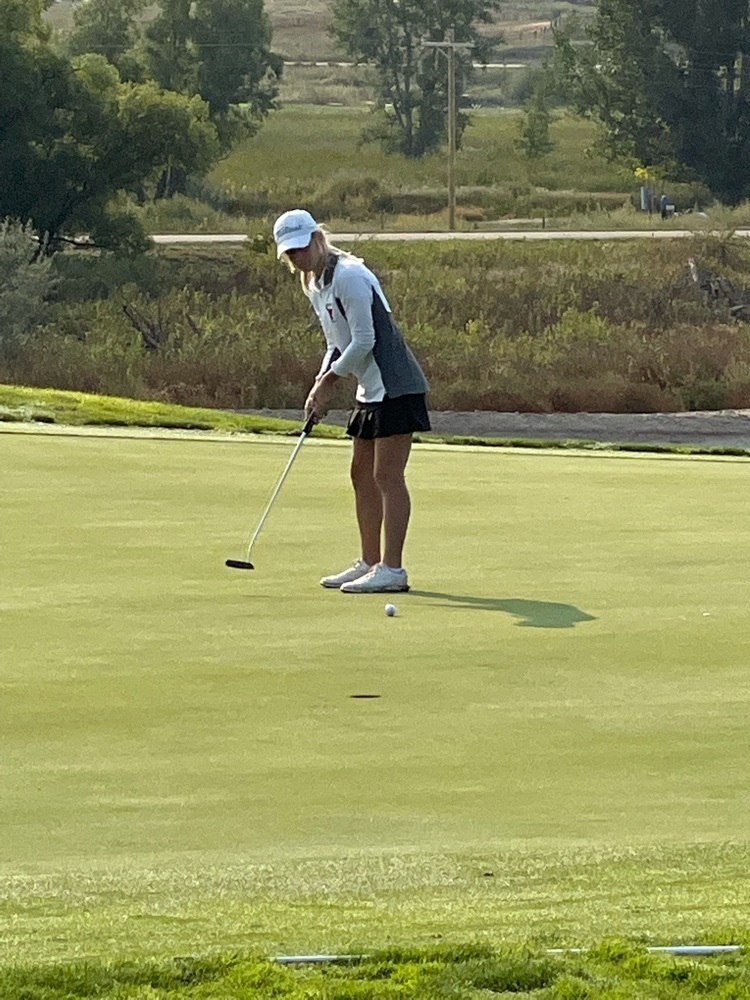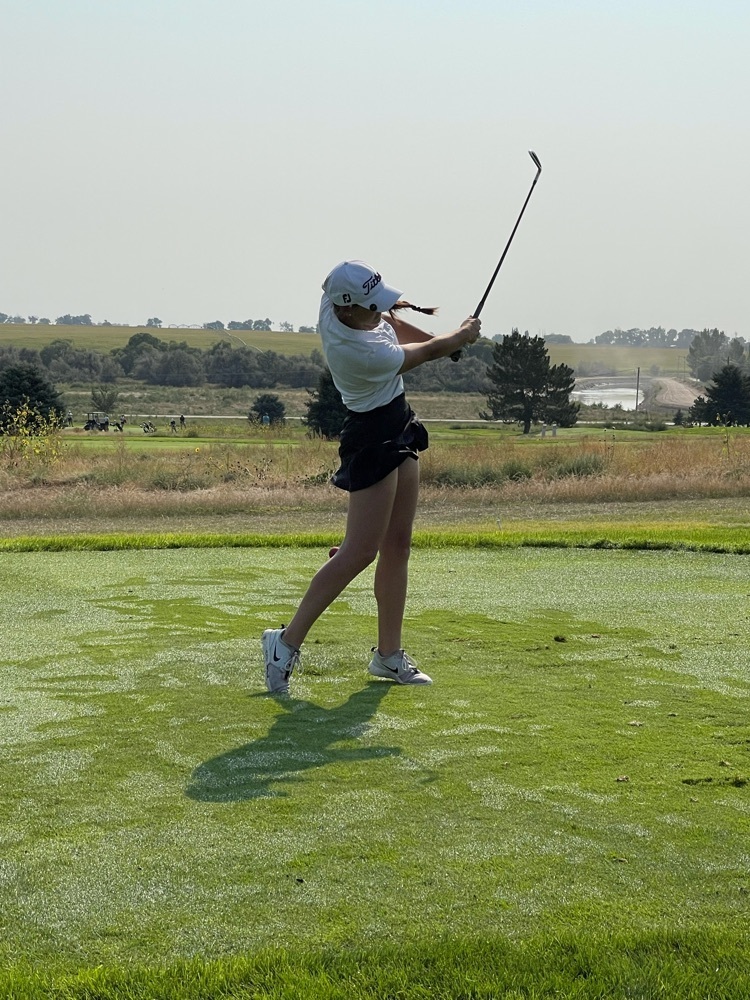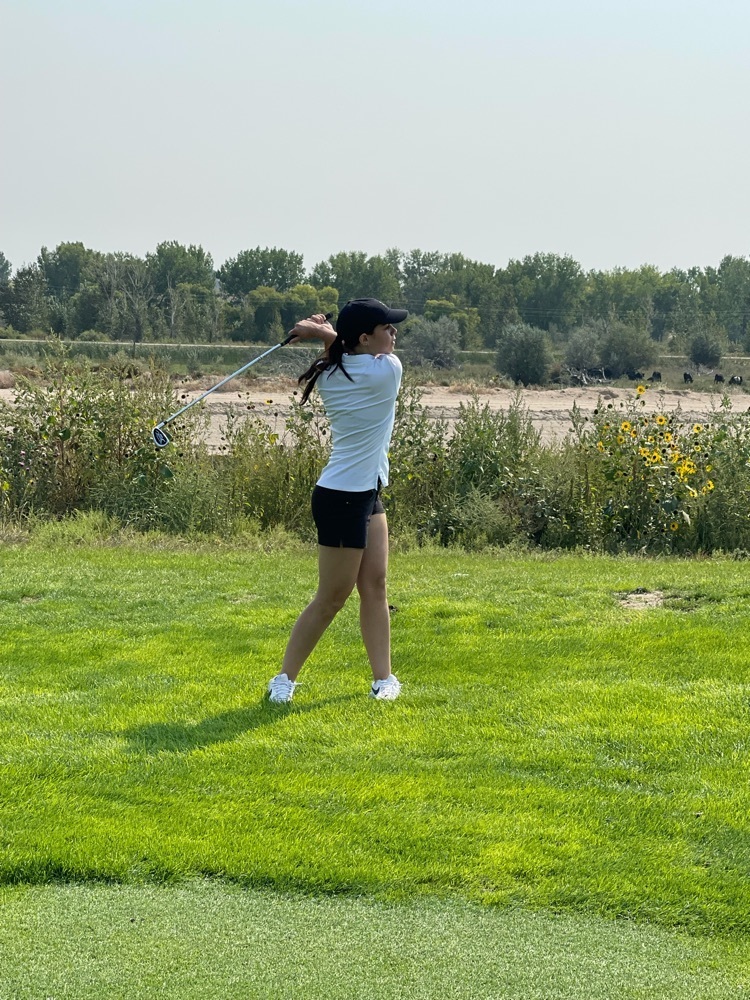 A big shout out to Mr. Lewis for helping us with our new bike racks and Chief Bremer for taking down our old bike rack posts!! We appreciate all your help to ensure our student safety is #1. Now our students have bike racks close to the entrance of our building!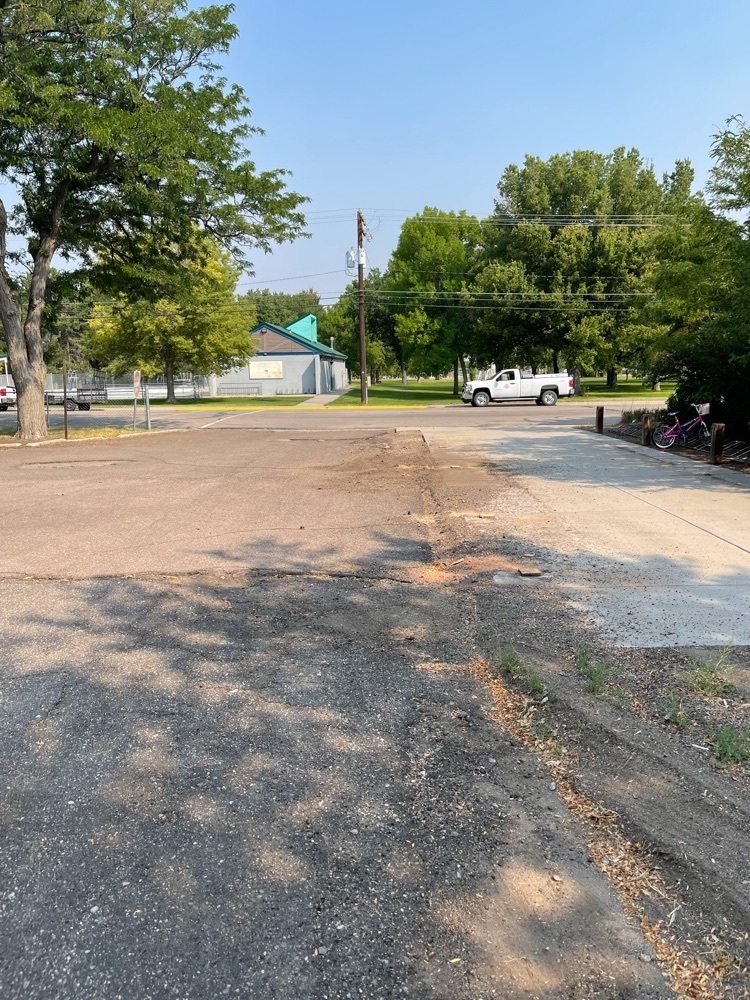 The Kimball Jr. High football team got rolling with a 22-12 victory tonight over Hemingford! It was a great game! #Longhornpride
Attention Junior High Volleyball Parents. We will be having practice on Thursday, September 9 and Friday September 10 until 2:00 PM to get ready for our game next week. If your student needs to ride the bus they may leave at 1:00 PM. #LonghornPride